Sainsbury's implements initiative to tackle food poverty
In the UK, supermarket giant Sainsbury's has committed to donating 50p to Comic Relief for every product sold from its 'Inspired to Cook' Range.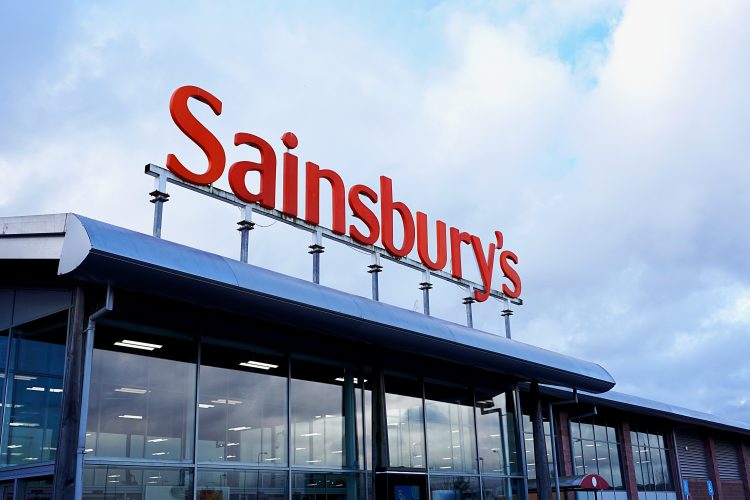 In partnership with Comic Relief, Sainsbury's has committed to donating 50p from every product sold from its Inspired to Cook range.
The donations will last between 31 May and 11 July 2023 and come as part of its Nourish the Nation programme, something it hopes will inspire consumers across the UK to cook at home "to help prevent food poverty now and in the future".
The supermarket giant has set a donation goal of "at least £3 million" to help support local food clubs and fund initiatives to prevent people falling into food poverty.
Sainsbury's has said that every 50p donated "will help fund the provision of healthy food to families who are struggling in the UK via the Comic Relief-backed initiative". It hopes that the six-week donation scheme will tackle food insecurity and allow communities to have improved access to balanced and nutritional food.
Samir Patel, CEO of Comic Relief, offered his insight on the severity of food poverty in the UK, stating: "Right now, communities need our support more than ever as millions of people across the country continue to face the most difficult times in their lives due to rising costs of living.
"We are hugely grateful to Sainsbury's for their support in helping us reach more people struggling with access to food at this crucial time, here in the UK and internationally."
The Inspired to Cook range has reportedly been designed to help consumers cook easy and enjoyable home meals. The product range includes over 200 different options including condiments, fresh herb mixes and sauces for simple home cooking.
What's more the supermarket has released five new dinner recipes to inspire shoppers to cook at home, with meals including: Harissa Chicken Traybake, Filo Veg Tart, Teriyaki Stir Fry, Jerk Chicken or Tofu Salad and Beef or Meat-Free Tacos.
In November 2022, the Nourish the Nation programme was reportedly kickstarted with a £1.5 million donation to Comic Relief, Fareshare and other redistribution partners. Sainsbury's has also pledged to match consumer donations up to £1.5 million.
Commenting on the impact of the Nourish the Nation programme, Ruth Cranston, Director of Corporate Responsibility and Sustainability at Sainsbury's, said: "We are so proud to see the positive impact that the Nourish the Nation programme has achieved so far but we are also aware of the growing demand for accessible community food services up and down the country.
"Through Nourish the Nation, we are committed to ensuring the communities we serve have access to balanced, nutritional, and sustainable food sources.
"The donations from our Inspired to Cook range is just one of the ways we are working to further support the vital work of Comic Relief, while also inspiring our customers to explore new simple, tasty and nutritious meals to add to their weekly repertoire," Cranston concluded.