Tesco to switch to 'Best Before' dates on yoghurt
Leading supermarket Tesco has changed its yoghurt labelling from 'Use By' to 'Best Before' to cut down on food waste.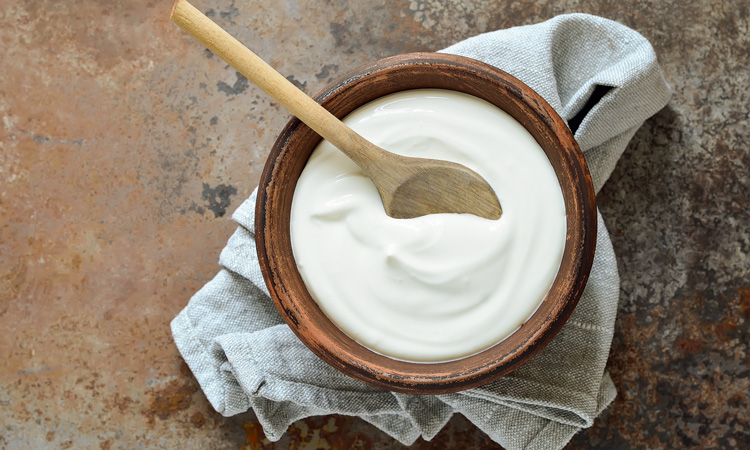 In a bid to tackle food waste, Tesco will be changing 'Use By' to 'Best Before' dates on more than 30 yogurt lines.
Tesco hopes that this move will "enable customers to use their own judgement on whether to eat a product" by preventing "perfectly edible food" from being thrown away.
According to food waste prevention group WRAP (Waste and Resources Action Programme), UK consumers waste 54,000 tonnes of yoghurt each year, a number that is equivalent to nine percent of yoghurt purchases.
What's more, WRAP claims that half of the yogurts that are thrown away are in unopened packs and 70 per cent of packs wasted in the home are thrown away due to the product having passed its date.
The supermarket giant says its likes to "keep things simple" when it comes to date labelling so has just two date descriptions on its packaging: 'Use By' and 'Best Before'.
Tesco explained: "'Best Before' dates are put on foods by retailers as a quality indication to show that although they may no longer be at their best they are still good to eat. 'Use By' dates are used when products need to be eaten before the date for safety reasons. A product with a 'Use By' date must be eaten or frozen by midnight on its 'Use By' date."
Commenting on the company-wide decision, Amy Walker, Tesco Lead Technical Manager for Dairy, said: "We know some shoppers may be unclear about the difference between 'Use By' and 'Best Before' dates on food and this can lead to perfectly edible items being thrown away unnecessarily.
"We have made the decision to remove 'Use By' dates on yogurts where it is safe to do so, after extensive testing which reveals that the acidity of the product acts as a natural preservative. However consumers should always use their judgement to determine if the quality is acceptable."
Explaining that the lines affected represent a "significant proportion" of its own brand yoghurts, Walker noted that Tesco "hopes to phase the change in between now and the end of June."
Also commenting on the food waste reduction initiative, Catherine David, Director of Collaboration & Change at WRAP said: "For yogurts, applying a 'Best before' date rather than a 'Use by' date means that people can use their judgement to eat beyond that date, giving people longer to use what they buy.
"WRAP welcomes this change from our partner, Tesco, which will help reduce food waste in our homes. Wasting food feeds climate change and costs us money – with the average family spending over £700 year on good food which ends up in the bin."