Food inflation at highest level in over 45 years
The Office for National Statistics has announced that food inflation climbed to 19.2 percent in March 2023.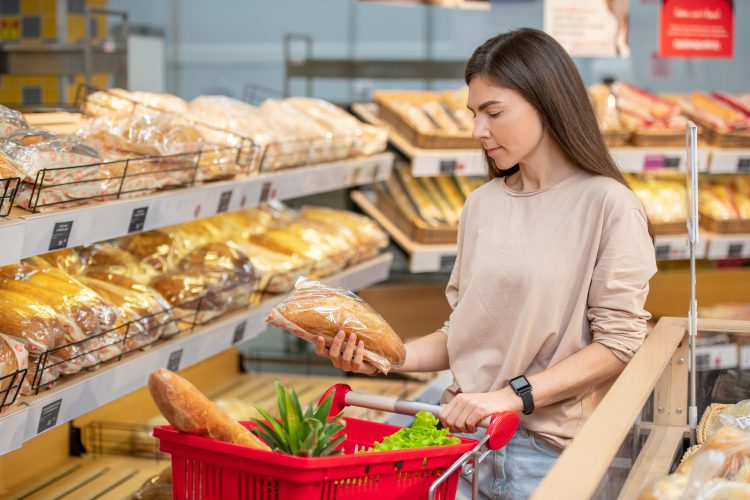 Food inflation doesn't seem to be settling down as, according to the latest report from the Office for National Statistics (ONS), it climbed to 19.2 percent in March 2023.
This food and non-alcoholic beverage inflation figure is a one percent increase from 18.2 percent in February 2023.
ONS has said: "The annual rate for this category in March 2023 is the highest seen for over 45 years." In fact, indicative modelled estimates show that the rate would have previously been higher in August 1977, when it was estimated to be 21.9 percent.
Driving the price increases, ONS has said that five of the 11 detailed food classes had experienced notable shifts in between February and March 2023.
The largest upward price increase came from bread and cereals. ONS has said that prices for this category rose in the month leading up to to March 2023 but fell the previous year. This consequently lead to an annual rate of 19.4 percent in the year to March 2023. This is reportedly the highest annual rate for bread and cereals on record.
Delving deeper into the bread and cereals category, ONS has said that the upward push between the latest two months came from a variety of biscuits and cakes.
In addition, other notable upwards shifts between February and March 2023 came from fruit, meat and chocolate and confectionary. In fact, the annual rates for chocolate and confectionary, as well as ready-meals, sauces and hot beverages, were the "highest" they have been since records began in January 1989.
However, there was a downward shift in oils and fats with the annual rate dropping from 32.1 to 25.6 percent.
Commenting on the record breaking food inflation figures, Helen Dickinson, Chief Executive of the British Retail Consortium (BRC), said: "Food prices, especially for fruit, vegetables and sugar, rose as poor harvests in Europe and North Africa reduced availability, and the weak pound made importing more expensive.
"With food price inflation likely to slow in the coming months as we enter the UK growing season, we expect wider inflation will continue to ease. Nonetheless, prices for consumers will remain high, especially as household bill support is lifted."
Making suggestions for the UK Government, Dickinson concluded: "We need Government to play its part by minimising the oncoming regulatory burdens, as these will hinder investment and will ultimately contribute to ongoing higher prices for households."