Plant pandemic could threaten global wheat crops, scientists claim
Using genomic surveillance, scientists have unearthed a pandemic clonal lineage of the wheat blast fungus and say that it "could contribute to total crop failure".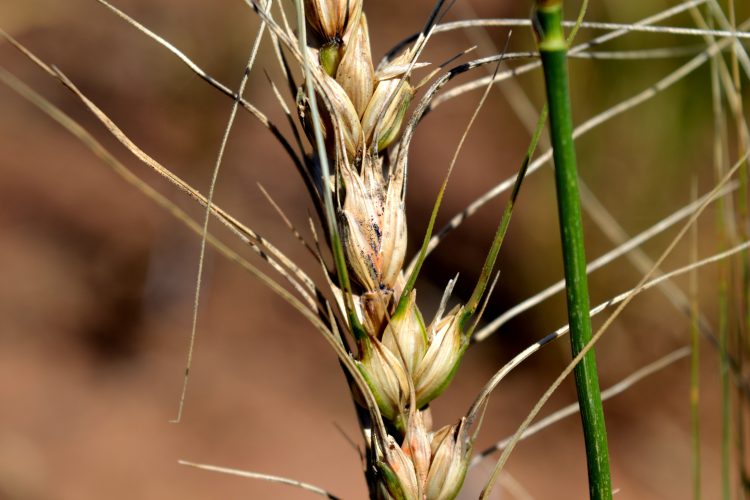 According to latest research involving genomic surveillance, scientists have pinpointed that a clonal lineage of the wheat blast fungus recently spread to Asia and Africa following two independent introductions from South America.
According to the International Maize and Wheat Improvement Center, wheat blast disease is a "fast-acting and devastating" and "threatens food safety and security in tropical areas in South America and South Asia".
It also defines it as "one of the most fearsome and intractable wheat diseases in recent decades" as it spreads through infected seeds and crop residues as well as by spores that are able to travel long distances in the air.
Currently, wheat crops are being threatened by an "expanding blast pandemic" caused by the ascomycete fungus Magnaporthe oryzae, something the researchers denote as "a formidable and persistent menace to major grain cereals that could contribute to total crop failure".
While the disease reportedly first surfaced in Brazil in 1985, there have been reports of it spreading to Bangladesh and Zambia in recent years. Taking crops in Bangladesh as an example, there was an average yield loss of 51 percent following an outbreak of the disease in 2016.
The researchers have highlighted that the occurrence of wheat blast on three continents with climatic conditions highly conducive to its spread, is "unprecedented" and exists as a "very significant threat to global food security". What's more, the scientists say that this threat is exacerbated by the challenge of climate change and wars.
The research team published their findings in the PLOS Biology Journal and, via a combination of genome analyses and laboratory experiments, they proved that the decade-old blast pandemic lineage of wheat blast can be controlled by the Rmg8 disease resistance gene and is sensitive to strobilurin fungicides.
However, in addition to these findings, the scientists also discovered that there is "potential" of a pandemic clone to evolve fungicide-insensitive variants and sexually recombine with African lineages".
Stating that "understanding pathogen evolution during epidemics is essential for developing a knowledge-based disease management response", the researchers used genomic surveillance, a process that track the spread of variants and monitors changes. They claim that this process allows for "rapid and precise pathogen identification", and the results can be used to guide preventative measures.