US responsible for 60 percent of global cultivated meat investment
According to a study, the US has broken the "billion dollar barrier", accounting for 60 percent of the global investment in lab-grown meat.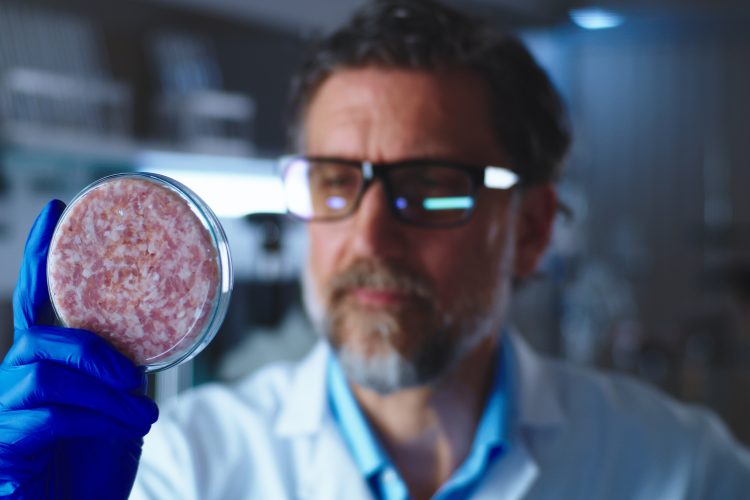 A new report has ranked countries in terms of investment when it comes to leading development in lab-grown meat.
According to GovGrant, following cultured meat receiving Food and Drug Administration (FDA) approval, lab-grown meat is predicted to make up nearly a quarter of all meat consumption by 2035.
What is lab-grown meat?
Lab-grown meat (or cultivated meat) is produced by taking animal cells and replicating them in the lab. This can be done without killing the animal that the cells were taken from, thus appealing to consumers who enjoy the taste of meat but are concerned about animal welfare and the sustainability of farm-bred animals.
Front runners in investment
According to the report, the US is responsible for 62.24 percent of global investment in lab-grown meat. This is more than all other countries in the study combined and has broken the billion pound-barrier, with a reported £1,360.24 million raised for research.
Coming in second is Israel, with a total of nine companies and £474.59 million raised for research, accounting for 21.72 percent of the total global investment raised.
In third place investment wise is the Netherlands, with two companies and £123.92 million raised for research. This accounts for 21.72 percent of the global investment.
After the Singapore Food Agency (SFA) approved the commercial sale of a cultivated chicken product in December 2022, Singapore is now the fourth-biggest investor in cultured meat. Singapore reportedly has six companies involved in the development of lab-grown meat with £100.67 million raised.
Commenting on global investment into cultivated meat research, Adam Simmonds, Research Associate at GovGrant, said: "Since there's such huge potential demand for lab-grown meat, that'll only spur companies on to innovate further and perfect their products.
"This could become an interesting area of growth for the US and other countries, particularly as not many nations possess the expertise to produce this meat."
Looking to the future, Simmonds predicted that "there will definitely be an uplift in the number of producers, who'll want to take full advantage of the upcoming boom in demand".
To read the full list of countries and their investments, click here.