M&S to invest £480 million into "bigger, better" stores
Marks & Spencer has announced that it will be creating 3,400 jobs across the UK following a store investment of nearly half a billion pounds.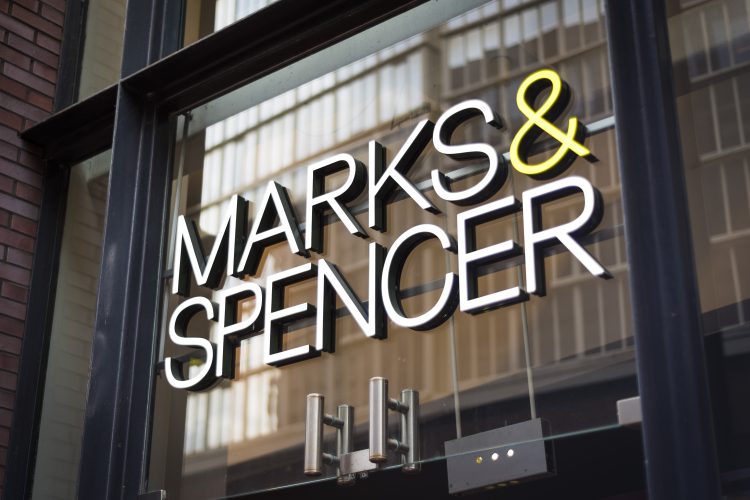 Marks & Spencer (M&S) has announced that it will be investing £480 million into "bigger, better" stores across the UK, a step it claims will generate 3,400 new jobs.
The company has said it is "aiming to create a 'fit for the future M&S store estate' and a seamless experience for its customers every time they shop".
Additionally, at a recent investor day, M&S revealed its ambition to accelerate a five-year store rotation programme with a target of achieving it within three years by 2025/2026. The company revealed that, as part of its programme acceleration, it has identified a pipeline of 20 new "bigger, better stores" to be opened in the next financial year.
"Stores are a core part of M&S's omni-channel future and serve as a competitive advantage for how customers want to shop today," said Stuart Machin, Chief Executive of M&S.
"Our store rotation programme is about making sure we have the right stores, in the right place, with the right space and we're aiming to rotate from the 247 stores we have today to 180 higher quality, higher productivity full line stores that sell our full clothing, home and food offer whilst also opening over 100 bigger, better food sites."
New stores pending
The new store agenda for 2023/2024 includes eight full line destination stores in various city locations across the UK, including a new 97,000 square foot store in Leeds White Rose and a 70,000 square foot store in Liverpool ONE (both of which are reportedly set to open in Summer 2023).
What's more, M&S have even more plans for later in the year, whereby other major stores will open, including a 65,000 square foot store in Birmingham Bullring (Autumn 2023), a 96,000 square foot store in Manchester's Trafford Centre and a 98,000 square foot store in Lakeside Thurrock, both set to open in Winter 2023.
As part of M&S' investment, the five aforementioned stores will be relocated to former Debenhams sites. The company has said that the stores have been designed "with local families in mind" and so that "shoppers are able to browse inspiring settings with wider aisles and clear line of sight".
In addition, M&S has said that it has planned investment into 12 new food halls in communities across the UK, as well as having plans to extend its franchise model to expand its convenience offer. It has said that this step will allow more customers to enjoy M&S food, building on from its franchise partnerships with BP, Moto, SSP and Costa.