UK retail sales rise by 6.5 percent
New data from the British Retail Consortium has revealed that retail sales in the UK improved throughout December 2022 amid food inflation.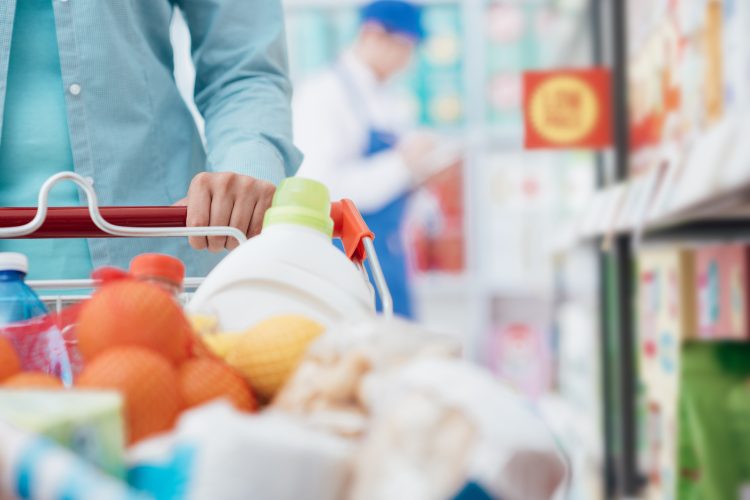 A new report from the British Retail Consortium (BRC) has stated that, in the UK, retail sales increased by 6.5 percent during December 2022 compared to the previous year and also accelerating from a 4.1 percent rise in November amid higher food costs and the Christmas boost.
New Food previously reported that overall food inflation reached 13.3 percent in December while fresh food inflation in the same month broke records, increasing by 15 percent.
Even though retail sales were on the rise in December, the BRC has noted that "the rate of growth lagged behind inflation". It claimed that December's figure was the highest since January, but remained "well below" the pace of UK inflation which increased by 10.7 percent in November. This is something that the BRC has said was "not far from a 4-decade high of 11.1 percent recorded in October".
Providing some food industry insight, Lauren Wilson-Smith, CEO and Founder of ID Crypt Global, said: "December was always likely to bring a degree of festive cheer to the retail sector via a seasonal spike in activity driven by Christmas consumer activity.
"Unfortunately this momentary festive foray into our high street retail outlets doesn't hide the fact that the retail sector faces a very tough outlook for the year ahead."
Additionally, Wilson-Smith observed that "the financial pressure of the current cost of living crisis is forcing many consumers to buy less" due to "rising inflation causing us spend more per item."
Taking retailers into account, Wilson-Smith explained that they are having "to combat increasing costs while attempting to entice customers and with little sign of respite on the horizon". In Wilson-Smith's words: "The current landscape is tricky, to say the least."
"Retail faces further headwinds in 2023. Cost pressures show little immediate signs of waning, and consumer spending will be further constrained by increasing living costs," said Helen Dickinson OBE, Chief Executive of the BRC.
"We hope the Chancellor's announcement this week will provide the necessary extension, or further prices rises will be inevitable."