Aldi secures record sales while food inflation breaks records
Aldi UK claims it has achieved record sales during December, reportedly exceeding £1.4 billion in a month where food inflation reached 13.3 percent.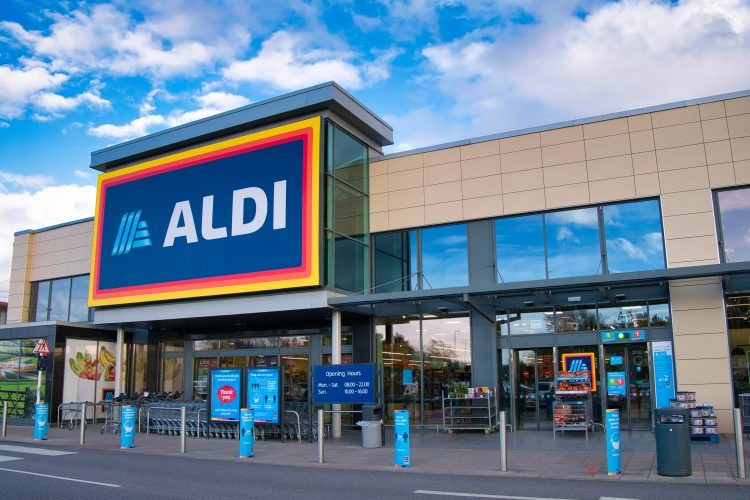 During the month that hosted Christmas and the World Cup, supermarket Aldi UK has claimed that it achieved record sales that were up by over 26 percent during December.
Aldi UK has reported that it "delivered its best ever Christmas" with sales topping $1.4 billion for the first time.
Commenting on its record, Giles Hurley, CEO of Aldi UK and Ireland, said: "As the UK's cheapest supermarket, we were able to help shoppers enjoy the Christmas they deserved and provide them with the highest quality products at the most affordable prices.
"As we head into a new year, our promise to customers is that they will always get the UK's lowest prices at Aldi, no matter what."
However, the BBC has reported that, according to the British Retail Consortium (BRC), food inflation increased to 13.3 percent in December 2022 (up from 12.4 percent in November), meaning that Aldi's sales percentage increase is not the only record breaking figure.
Additionally, the BBC noted that fresh food prices increased by 15 percent in December, up by a total of 0.7 percent from the previous month alone. It has said that this is the highest monthly food inflation rate for fresh foods since records began in 2005.
The end of the year is a busy time for retailers and shoppers alike, with Statista claiming that, typically, during the months of November and December, retail sales in the UK see the highest activity. However, with the cost-of-living crisis to contend with, shoppers may have been forced to think carefully about their food shops.
Aldi UK had said that its fresh meat sales saw "strong growth" with fresh poultry and pork options both reportedly up by over 28 percent. Additionally, sales of alternative roasting joints such as its Specially Selected Decorative Gammon were said by the company to be "particularly popular".
What's more, Aldi has said that it saw sales of its chilled desserts and fresh cheeses increase by almost 30 percent and 50 percent respectively.
It wasn't just Christmas that boosted sales, Aldi also noted that snacks sales (such as crisps and nuts) were up over 40 percent during the World Cup.
Stepping into the new year, it is likely that Aldi is hoping to continue to secure sales from its customers, but with soaring food inflation still not a thing of the past, many consumers may be more conscious than ever about the amount they are spending on food, so discount-supermarket such as Aldi could act as a saving grace – providing prices remain discounted.
Related topics
Related organisations
Related people