What do US consumers want from quick service food?
A US study has revealed that women favour variety, while men place more value on staff behaviour when it comes to quick service food.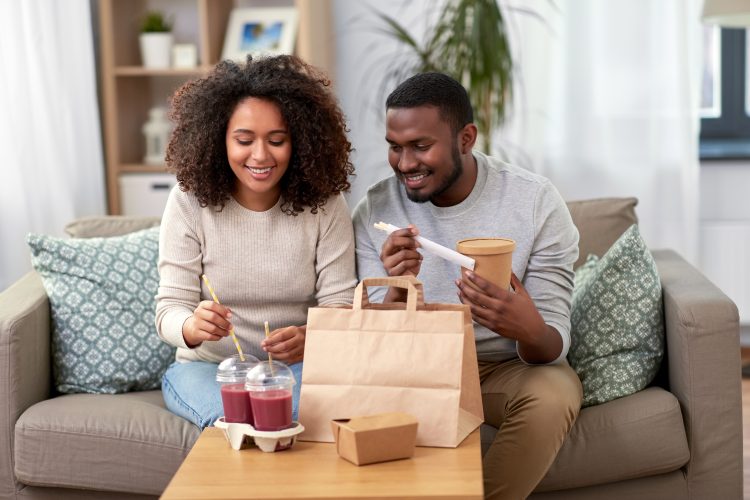 According to a new study, males and females have different expectations when it comes to quick service food (QSF).
Carried out by Clootrack, the study entitled 'Data-Driven Customer Experience Insights from the QSR Industry', analysed 127,990 customer reviews spanning across 19 leading brands. The data was taken from July 2021 to July 2022 and focused on trends and preferences.
Brands included in the analysis were McDonald's, Dominos, Pizza Hut, Wendy's, Taco Bell, Subway, Jack in the Box, Little Ceasars, Burger King, Sonic Drive-In, Papa John's, Panda Express, Panera Bread, Whataburger, Arby's, Noodles & Co, Sweetgreen, Chop't, and Saladworks.
The findings were taken from user conversations published online meaning that they do not provide a holistic understanding of consumer feedback, however, a significant divide in expectations of QSF from consumers across the US was obtained.
Top drivers for QSF
The study showed that the number one demand for consumers when it came to QSF was convenience, suggesting that customers utilise digital food ordering for quick food fixes.
Ranking second was food quality, with the study finding that desirable characteristics for QSF included fresh, hot, clean, taste and reasonable quantity of food.
Other key drivers for QSF excellence according to consumers were overall experience, app interface and staff behaviour.
Consumer concerns
Negative customer feedback was largely driven by ordering experiences and mobile app issues. Many claimed that they faced issues with QSF apps glitching, crashing, not loading and preventing orders. As well as this, some consumers complained about orders getting cancelled or being left incomplete on the app due to malfunctions.
How do male and female opinions differ when it comes to QSF?
Women were shown to have a higher preference towards variety, with food variety emerging as the top four category driver. Interestingly, the same category does not appear in the top five for men.
Men appeared to prioritise staff behaviour when it comes to QSF, with this being within their top five category drivers. Again, women had different views, with this category not ranking high for them.
The four Ds
The study has highlighted 'four Ds' that facilitate good consumer experience when it comes to QSF. These include digital ordering, drive thru, digital payments and delivery.
In today's fast-paced world, consumers seem to be opting for fast food more than ever. According to IbisWorld, the industry market research group, there are now 197,163 fast food restaurant businesses in the US, a 0.6 percent increase from 2021.
What's more, with customers favouring speedy delivery, many companies are taking time to ensure that food orders are being prepared, packaged and delivered as quickly as possible. In 2022, Uber Eats was crowned the fasted food delivery service in the US, with an average wait time of 35 minutes and 31 seconds, providing a timeframe goal for other takeaway outlets when delivering QSF.
Favourite takeaways and times to order
The study also highlighted that the most popular fast foods in the QSR segment are pizza, sandwiches, burgers, French fries and soups. Accounting for 58 percent of customer reviews, pizza was the top-mentioned food consistently in the US across the last couple of months.
What's more the study also revealed that there are certain times of day whereby items are more popular. For example, burgers and sandwiches were ordered the most between mid-morning and lunch, whereas pizza and noodles saw high orders during the evening.
Demand for QSF was particularly high on weekday lunch times, however, on weekends, orders increased between 1pm and 7pm. Additionally, more orders seemed to be placed when there were coupons, promotions and deals involved, with 36 percent increase in consumer reviews.
Looking to the future of QSF, there has been a 300 percent increase in healthy fast-food reviews. With more people turning to nutritional QSF options, healthy takeaway outlets could be the US's next favourite fast-food category in the near future.
Related organisations
Arby's Noodles & Co, Burger King, Chop't, Clootrack, Ibis World, Jack in the Box, Little Caesars, McDonald's, Panda Express, Panera Bread, Papa John's, Pizza Hut, Saladworks, Sonic Drive-In, Subway, Sweetgreen, Taco Bell, Uber Eats, Wendy's, Whataburger
Related regions