Bounty gets removed from Celebrations tubs
Mars Wrigley has removed Bounty from its tubs of Celebrations after 39 percent of consumers claimed they wanted it gone.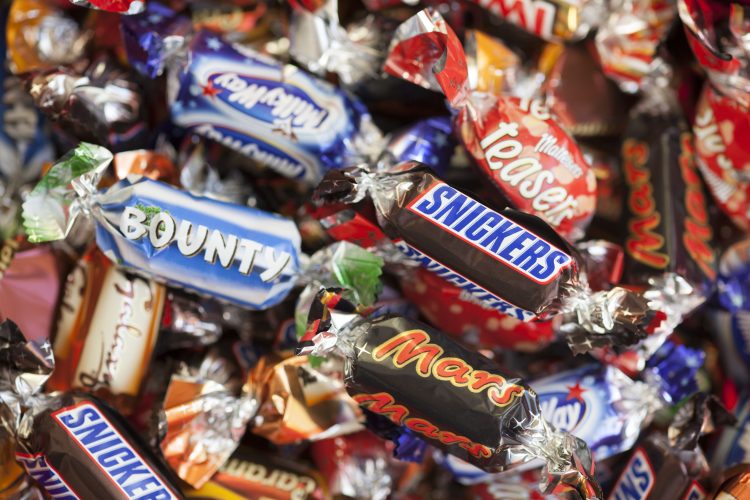 UK chocolate manufacturer Mars Wrigley has removed Bounty bars from select tubs of Celebrations in a trial.
The decision was made following a survey which consulted 2,000 people between the ages of 16 and 65 about whether the coconut flavoured chocolate should be removed from the infamous chocolate tubs.
The results of the survey revealed that 39 percent of respondents want the chocolate "banished".
"Christmas is the time for giving but it seems this year, the British public are keen for us to take away Bounty," said Emily Owen, Mars Wrigley's Head of Celebrations Festive Cheer. 
"Off the back of public demand, we're trialling taking them out of the tub altogether. You don't know what you've got until it's gone! And to those loyal and secret Bounty lovers out there, there's still a chance they'll make a return after the trial.'
"No Bounty" Celebration tubs will be trailed across 40 Tesco Christmas Market locations in the run up to the festive season. For a limited time from 8 November, consumers will be able to exchange tubs bought in-store that day with the new coconut chocolate-free tub.
This year's Bounty-less tubs follow the brand's 'Bounty Return Scheme' in 2021, which encouraged Bounty haters to return their unwanted chocolates and swap them for more-loved Maltesers after the Christmas period.
However, consumers can still expect to receive the same quantity of chocolate in the trial tubs, with other familiar Celebrations chocolates replacing the controversial Bounty. The chocolates that can still be found in the tubs include Mars, Snickers, Milkyway, Galaxy and Maltesers.
In response to the survey, 18 percent of Brits admitted that they would feel irritated if they opened a tub of Celebrations to find that there were only Bounty's left. Fifty-eight percent of respondents even said that this would lead to a family argument.
Coconut flavoured chocolate didn't appear to be popular amongst Brits in general as 28 percent believed that coconut does not belong in chocolate at all.
With the festive season and family gatherings fast approaching, 42 percent of those polled admitted that they have rowed with friends and family over taste in chocolate. A further 18 percent also claimed that they would avoid romantic involvement with someone who's tastes differed from their own.
That being said, all is not lost for Bounty as 18 percent of Brits stated that it was their favourite chocolate in the tub. However, 20 percent admitted that they keep their love of the coconut flavoured chocolate to themselves. Proving to be more popular with a mature palette, 38 percent of over 55's chose Bounty as their favourite chocolate.
Tubs of Celebrations at other UK stores will still contain the coconut-flavoured chocolate though no one knows whether this will still be the case next year.