Why are Canadians changing their eating habits?
Data reveals that Canadians are changing they way they are spending their money, including eating out less and cutting back on meat consumption to save money.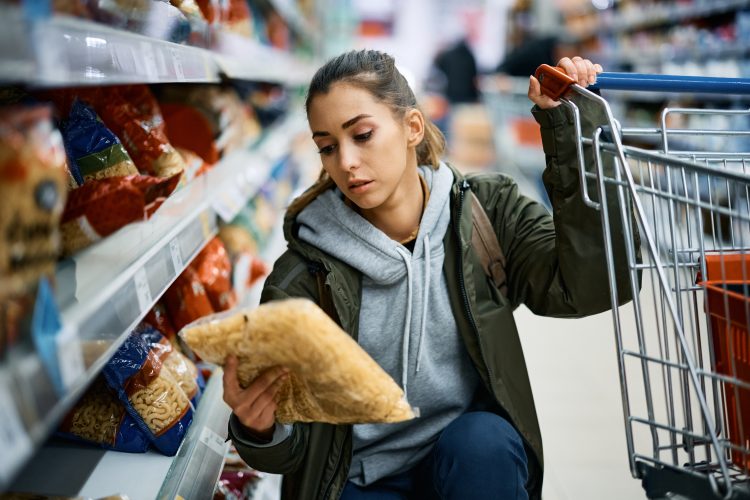 A Statista survey has highlighted that many Canadians are changing their eating habits due to food price hikes.
To navigate the cost-of-living crisis, the survey has revealed that many Canadians are making conscious changes to their lifestyles, including eating out less and cutting down on their meat consumption.
According to Kirstin Beardsley, CEO of Food Banks Canada, "nearly one in five Canadians have reported going hungry in the last two years". What's more, price rises for store-bought food in Canada have outpaced the annual inflation rate for 10 consecutive months, suggesting that these lifestyle changes may not be temporary.
Less restaurant dining, more budget meals
In a survey of 1,622 Canadian adults, almost 62 percent of respondents claimed that they are eating out less due to food price increases, with 46 percent admitting that they are switching to cheaper brands to save money on their weekly grocery bill.
What's more, 35 percent of respondents claimed to be cutting back on their meat intake, and over 21 percent are reducing the amount of fresh fruit and vegetables they buy to save money.
"It is saddening to see the vast majority of Canadians finding the need to change their food shopping habits due to the financial crisis we are facing," said a spokesperson from Chefs Plate, a Canadian recipe-box subscription service.
Canadian food inflation
Food inflation in Canada jumped by 10.3 percent in September 2022 from September the previous year, placing it is at its highest rate since 1981. According to Statistics Canada, food and grocery stores played a significant part in this inflation, with prices in this sector increasing by 11.4 percent.
Delving deeper, Canadian residents have been forced to pay higher costs for bread and baked goods (14.8 percent), fresh vegetables (11.8 percent), dairy products (9.7 percent), and meat (7.6 percent).
Although 19 percent of respondents claimed that their food buying habits hadn't changed at all, the remaining 81 percent of Canadians have had to change their lifestyles to cope with food inflation.
Strains on food banks
With prices increasing across the board, the survey also found that almost one in twenty of those questioned said that they had to rely on food banks for their groceries.
Diane Dyson, Interim Vice President for Research and Advocacy at Canadian food bank Daily Bread, explained to New Food: "Due of the cost-of-living crisis, food shipments to the charity have increased to 110,000 lbs (50,000 kg) per day to provide for those who are food insecure".
"We have seen a rise in the frequency of visits from food bank clients who face more severe food insecurity and who do not have the food they need to feed themselves a healthy, well-balanced diet each month," said Dyson.
However, she emphasised that  "food banks cannot meet this growing record demand" and with food inflation being an ongoing global concern, Dyson had urged Governments "to set income rates so that people do not have to rely on charity to meet their needs and feed themselves".