Fungi-based meat substitute could save the Earth's forests, states study
Substituting just 20 percent of beef with a meat alternative produced in fermentation tanks could halve deforestation by 2050, according to a new research study.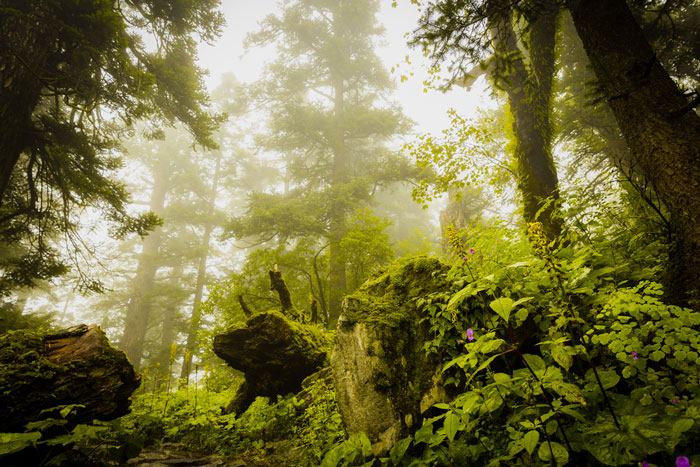 Substituting just 20 percent of meat from cattle with microbial protein – a meat alternative produced in fermentation tanks – by 2050 could half deforestation levels, according to a new analysis by the Potsdam Institute for Climate Impact Research (PIK).
The research, published in the journal Nature, was led by a team of researchers from Germany and Sweden. It found that as meat consumption will likely continue to rise in the future, more forests and non-forest natural vegetation may be doomed to extinction as viable pastures and cropland.
"The food system is at the root of a third of global greenhouse gas emissions, with ruminant meat production being the single largest source," said Florian Humpenöder, researcher at PIK and lead author of the study. "That is because more and more forests that store a lot of carbon are cleared for cattle grazing or growing its feed, and because of further greenhouse gas emissions from animal agriculture. Part of the solution could be existing biotechnology: nutritious protein-rich biomass with meat-like texture produced from microbes like fungi via fermentation, what scientists call 'microbial protein'. The substitution of ruminant meat with microbial protein in the future could considerably reduce the greenhouse gas footprint of the food system."
You may also like:
"There are broadly three groups of meat analogues," Isabelle Weindl, co-author and researcher at PIK, explained. "There are plant-based ones like soybean burger patties, and animal cells grown in a petri dish also known as cultured meat, which is so far very expensive but got a lot of public attention recently. And there's fermentation-derived microbial protein, which we consider most interesting. It is available in a large variety already today in supermarkets, for example in the UK or in Switzerland, and, importantly, it can be largely decoupled from agricultural production. Our results show that even accounting for the sugar as feedstock, microbial protein requires much less agricultural land compared to ruminant meat for the same protein supply."
Microbial protein is made in specific cultures, just like beer or bread. The microbes are living on sugar and a steady temperature, resulting in a protein-rich product that can taste like, feel like and be as nutritious as red meat, according to the researchers.
Although this may sound like a novel food, the team say it was developed in the 1980s and approved by The US Food and Drug Administration (FDA) as safe in 2002.
Who wants burgers for dinner tonight? 🍔 Substituting just a fifth of meat from cattle with a meat alternative by 2050 could halve #deforestation, a new analysis shows: https://t.co/gRssfCArir #LessFeedMoreFood Link to the original study: https://t.co/r5MnNOwJLW pic.twitter.com/uKltDvyjLC

— Potsdam Institute (@PIK_Climate) May 4, 2022
"The good news is that people do not need to be afraid they can eat only greens in the future. They can continue eating burgers and the like, it's just that those burger patties will be produced in a different way," concluded Humpenöder.