EWG's "Dirty Dozen" reveals produce with the most pesticide residue
The EWG has revealed a list of produce which it says contain the highest level of pesticide residue, as well as identifying those with the least.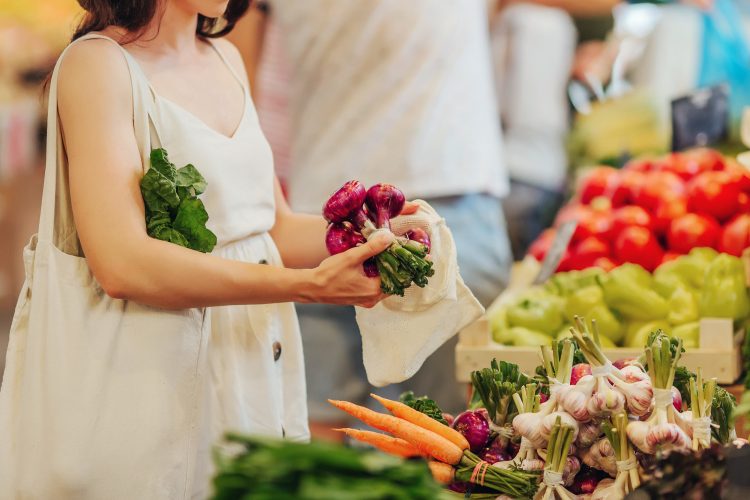 The Environmental Working Group (EWG) has shared its annual list of best and worst produce for pesticide residue, with strawberries and spinach topping the ranks of produce that contains the most pesticide.
The "Dirty Dozen" list for 2022 also includes kale, apples, tomatoes, grapes and more common fruit and vegetables. 
More than 70 percent of non-organic fresh produce sold in the US contains residues of potentially harmful pesticides, the EWG claims.
EWG scientists updated this year's guide by analysing the latest pesticide residue tests available from the US Department of Agriculture (USDA) and the Food and Drug Administration (FDA), which includes some 45,000 produce samples. 
Each year the USDA selects a subset of fruits and vegetables to test, rather than testing all crops every year. However,  each produce type is not tested every year, with some items – such as apples and pineapples – not tested in more than seven years. To create this guide, EWG uses data from the most recent one-to-two-year sampling period for each food.
Of the 46 items included in the group's shopper guide, the "Dirty Dozen" foods showed the most overall pesticide contamination.
The group states that "the federal government's role in protecting our health, farm workers and the environment from harmful pesticides urgently needs reform", adding that it has called on the US president to "ban or restrict some of the most harmful pesticides still used today".
You may also like:
Meanwhile, the EWG's "Clean Fifteen" list of conventional fruits and vegetables that present minimal risk also underwent changes this year, with avocados topping the list, sweetcorn placing second, and mangoes and watermelons also achieving high status. The report found that nearly 70 percent of the produce on the Clean Fifteen list had no detectable pesticide residues.
The Shopper's Guide to Pesticides in Produce, created by the cooperation, shows how fruits and vegetables rank based on these total scores. It highlights that the research weighs pesticides equally, and does not factor in the levels deemed acceptable by the EPA. The EWG adds that it designed this method to enable consumers to reduce their overall pesticide load.