Potentially harmful pesticide authorised in England
The Government has approved a potentially dangerous pesticide for a second time, despite researchers and wildlife charities condemning it.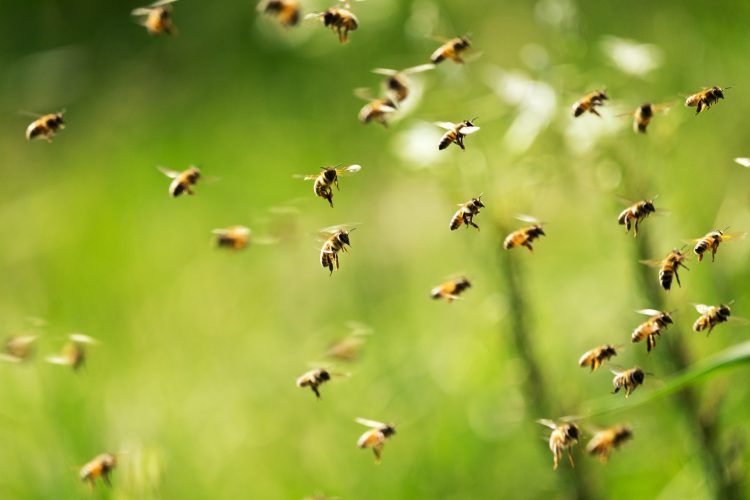 Emergency use of a product containing the chemical thiamethoxam has been authorised in England because of a virus which affects sugar beets. The decision came despite protestations from wildlife organisations that the pesticide might be harmful to bee populations. 
This month, British Sugar successfully applied for an exemption to permit the banned pesticide, known as Cruiser SB, to be used in England this year. The exemption was requested because of the threat to sugar beet posed by a virus transmitted by aphids.
The ban on the product has been lifted, despite opposition, with Secretary of State for Environment, Food and Rural Affairs, George Eustice promising that the product would only be used in "limited and controlled" conditions. He went onto state that farmers would be forbidden from growing flowering plants for 32 months after the sugar beet crop to reduce the risk to bees, but admitted it wasn't possible to completely rule out a degree of risk to bees.
"Bees are one of our best-loved group of insects: without them our farming system would collapse", said RSPB senior policy officer Stephanie Morren. "Questions must be raised about how approving even temporary use of these chemicals and endangering our declining bee populations is in any way consistent with halting wildlife decline. Instead, farmers must be supported to reduce reliance on these harmful chemicals".
The exemption for Cruiser SB was also granted in 2021, when it was met with similar backlash thanks to the damage such pesticides can cause to bee populations. However, the pesticide was not needed by sugar beet farmers at the time so was not used. 
"This decision has not been taken lightly and is based on robust scientific assessment. We evaluate the risks very carefully and only grant temporary emergency authorisations for restricted pesticides in special circumstances when strict requirements are met. Last year the threshold was not met so the authorisation was never exercised. Strict criteria remain in place meaning this authorisation will only be used if necessary." A Department for Environment, Food and Rural Affairs spokesperson said.
https://twitter.com/DeborahMeaden/status/1482708855956115461
There is discomfort among many at the approval, with the decision displaying some considerable 'cut-through'. Many have taken to social media to express their unease, including Dragon's Den star Deborah Meaden, who asks whether higher food costs might be a price to pay to protect the environment.  
It is unsure if the pesticide will be used this time around, but there is considerable feeling among many that it should not be an option on the table.