Waitrose versus Asda: Supermarkets clash over brand name
UK supermarket giants, Asda and Waitrose embroiled in dispute over discounted own-brand range.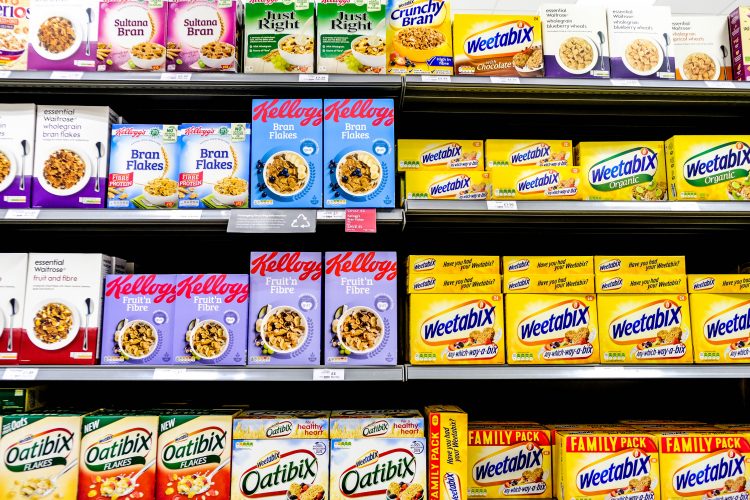 Waitrose has accused Asda of copying its Essentials range after the latter unveiled a similarly-named discount product range.
Asda announced its Just Essentials range on Monday, promising an expanded line of low-cost products in all its stores from May to help shoppers with the cost of living.
"We understand that customers are increasingly worried about the cost of living and want help to keep their grocery bills in check, while still being able to buy healthy and nutritious food for their families, " said Asda co-owner, Mohsin Issa. "Our new 'Just Essentials' range has been specifically designed with this in mind, combing our lowest prices with a much larger and more diverse range of great value products to meet all household needs."
However, Waitrose soon declared that the branding is too similar to its own Essential Waitrose range launched in 2009.
"We were surprised to hear that Asda is launching an essentials range as the Essential Waitrose brand has been in use since 2009 and has built up a strong reputation for value, quality and higher welfare standards in that time," said a Waitrose spokesperson, according to The Independent. "As we have also protected the name as a trademark, we have raised this with Asda and are awaiting a response."
In response to the accusation, an Asda spokesperson said: "The word 'essentials' is a generic and commonly used term by retailers to describe their value product ranges."
You may also like:
Waitrose launched its Essentials range over a decade ago and has since produced thousands of products with this label. Asda's Just Essentials range – starting with 300 products – will replace its current 'Smart Price' range. The range will include toilet rolls, frozen food items, meat, fish and other household essentials at a lower price.
More shoppers are now turning to cheaper products and supermarket own-brand labels in a bid to bring down the cost of their shopping bills, data analytic firm Kantar reported.
Rampant inflation has sparked a cost-of-living crisis, causing a rise in the use of food banks, the pushing back of planned restrictions and supermarket chains scrambling to bolster their budget ranges to cater to consumers' needs.