Colin v Cuthbert settled as supermarkets avoid caterpillar court case
Aldi says Cuthbert will be back on its shelves this spring after the discount retailer settled the copyright case lodged against it by Marks and Spencer.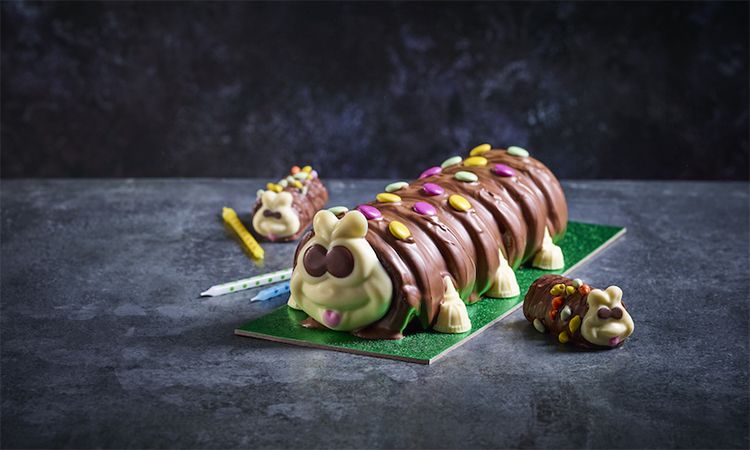 Marks and Spencer sought legal action to defend Colin the Caterpillar Credit: M&S
In April last year, Marks and Spencer filed a lawsuit against fellow supermarket Aldi in a bid to force it to take its Cuthbert the Caterpillar cake off the shelves and agree to not sell anything resembling it in the future. It claimed Cuthbert the Caterpillar infringed the trademark of M&S Colin the Caterpillar cake.
With a copyright case on the horizon, it has been announced  that the supermarkets have reached a mutual agreement, although neither company has discussed the details of the settlement.
Yesterday, via Twitter, Aldi announced that Cuthbert would be back on shelves this spring.
Getting out early on good behaviour, keep an eye out for Cuthy B this Spring 👀👀 x #FreeCuthbert

— Aldi Stores UK (@AldiUK) February 1, 2022
Marks and Spencer's Colin the Caterpillar cake has been a part of the company for over 30 years. When Aldi bought its cake onto the market last year, it said that it had made many changes to Cuthbert's face so that it did not resemble Colin the Caterpillar or cause confusion.
According to The Telegraph, Marks and Spencer said in its original court claim that sales of all Colin the Caterpillar cakes, including sister products such as Connie the Caterpillar and Halloween and Christmas versions, contributed to annual revenues of up to £10.4 million a year over the past five years. 
It's important to note that other UK supermarkets have their own caterpillar creations. Waitrose stocks a cake named Cecil, while Tesco offers Curly and Asda Clyde the Caterpillar. Marks and Spencer essentially claimed that Cuthbert's design is so close to Colin's that it may create confusion among customers as to which product belongs to which store.
On Thursday an agreement in a consent order filed at the High Court was signed off. The order, reported by The Telegraph, allowed the legal claim to be withdrawn and said the retailers had reached a "confidential agreement" in November.
"Cuthbert is free and looking forward to seeing all his fans again very soon", said an Aldi spokesperson.
Related topics
Related regions