PPDS law to come into effect in Scotland in October
Food Standards Scotland says it has consulted with the Scottish food industry on the new legislation, which will come into effect in October following the death of Natasha Ednan-Laperouse in 2016.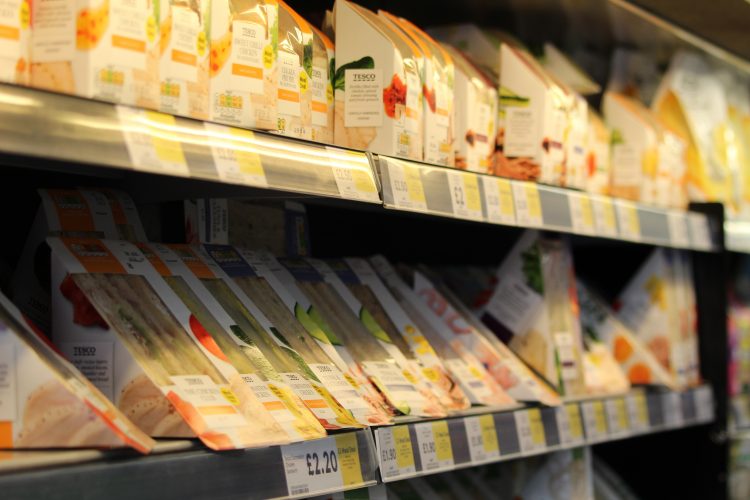 PPDS products, such as sandwiches, will now have to display crucial allergen and ingredient information
New legislation which requires food businesses in Scotland to include detailed ingredient and allergen information on labels for prepacked for direct sale (PPDS) foods will become law on 1 October 2021, Food Standards Scotland has revealed, in line with Natasha's Law coming into effect at the same time.
The law will make it a mandatory requirement for food businesses to include the product name and make sure a full list of ingredients, including allergen information, is clearly identifiable.
Prepacked for direct sale refers to any item of food packaged so that its contents cannot be altered before being sold to the customer. Items include sandwiches, pies, burgers, ready meals or cakes/baked goods prepared and packaged by a food business before the consumer selects them.
The term also refers to food items which have been packaged before being offered for sale on the same premises or from a mobile or temporary business, such as a market stall or food truck owned by that same business.
FSS says the new law will offer increased protection and confidence for consumers living with a food allergy or intolerance. From 1 October, PPDS labelling should include the 14 'most common' allergens specifically listed in food information law, as well as other ingredients which could trigger reactions.
The changes to the law follow the tragic and highly publicised case of 15-year-old Natasha Ednan-Laperouse, who died in 2016 following a severe allergic reaction to an undeclared ingredient in a baguette sold PPDS.
"This legislation comes in response to an overwhelming number of requests from consumers and families of those at risk for complete allergen and ingredient information to be clearly visible on PPDS foods," said Food Standards Scotland's Chair, Ross Finnie.
"By doing this, consumers can have clarity and trust in the food they buy, making it easier for those needing this information for safety and dietary reasons. This is a significant step forward and from 1 October retailers must provide clear information to consumers. The changes mirror those being introduced across the UK.
"Food Standards Scotland has carried out extensive stakeholder engagement across the industry on the benefits, risks and impacts of this new legislation and has developed a suite of support assets. We will continue to highlight the changes and support retailers with practical guidance and online resources."
Finnie adds that the new requirement follows extensive consultation and engagement with business, partners, stakeholders and consumers on how best to improve allergen information to help prevent further food allergy deaths in the out of home environment.
Food Standards Scotland says it will work closely with the Food Standards Agency to publish information to ensure that businesses of all sizes throughout the UK can prepare and adapt to these changes.