Coca-Cola to use 100 percent recycled plastic in bottles
The beverage giant has also announced that it is looking into introducing a deposit return scheme for its drinks after consultations with governments in Edinburgh and Westminster.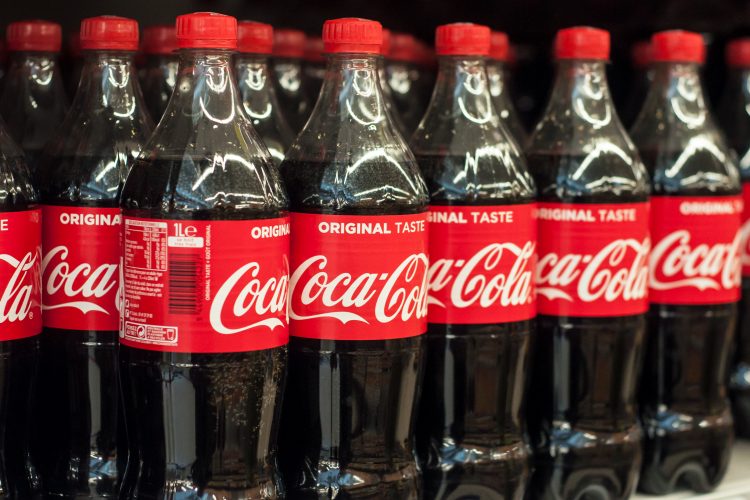 Coca‑Cola Great Britain has announced that it is set to reach a significant milestone by using 100 percent recycled plastic in all on-the-go bottles across its entire range, as it continues its progress towards fully sustainable packaging.
The move means that all plastic bottles of 500ml or less in Great Britain are to be made with 100 percent recycled plastic and will continue to be fully recyclable. The rollout commences in September, when the first 100 percent recycled 500ml bottles will start appearing on shelves.  This milestone means Coca‑Cola Great Britain will increase the amount of recycled plastic material in smaller bottles from 50 to 100 percent. 
The beverage giant says the change is another step on its journey towards 100 percent recycled or renewable plastic in all its bottles, and the creation of a circular economy for its PET packaging. The company says it is also completing the transition from plastic shrink wrap to cardboard packaging across all multipacks. This will mean that more than 30 million packs sold to consumers each year will no longer be wrapped in plastic.
Although Coca‑Cola says all of its bottles have been 100 percent recyclable for many years, the manufacturer claims many are still not being recycled. To make it easier to recycle plastic bottles Coca‑Cola says it has been working closely with the Scottish and Westminster governments and industry partners on a well-designed Deposit Return Scheme (DRS). This will encourage more people to recycle and ensure a greater collection of bottles in a clean, efficient way so that they can be remade into new bottles again and again.
An effective DRS is planned for implementation in Scotland by July next year with England and Wales following thereafter.
"This announcement marks an important step towards our ambition to remove all non-recycled plastic from our bottles, and our global aim to help collect and recycle a bottle or can for every one that we sell by 2025," said Jon Woods, General Manager at Coca‑Cola Great Britain.
"But there is still more we as an industry can do in order to increase the availability of food-grade recycled plastic locally available in Great Britain. That's why we support the introduction of a well-designed Deposit Return Scheme, to ensure we collect more bottles and are able to produce more high-quality recycled plastic which can be converted into new bottles."
"I am delighted to see Coca‑Cola Great Britain taking this significant step to ensure its on-the-go bottles are made from 100 percent recycled plastic," added Environment Minister, Rebecca Pow.
 "We are committed to cracking down on plastic pollution through our landmark reforms such as a deposit return scheme for drinks containers and making manufacturers more responsible for their packaging. Bold measures of this nature from industry will play a huge role in helping us to achieve this ambition."