Beverage market expected to grow with cans on the rise
The canned beverage market is expected to grow significantly in the years to 2028, while the functional beverage market is also slated to increase in size.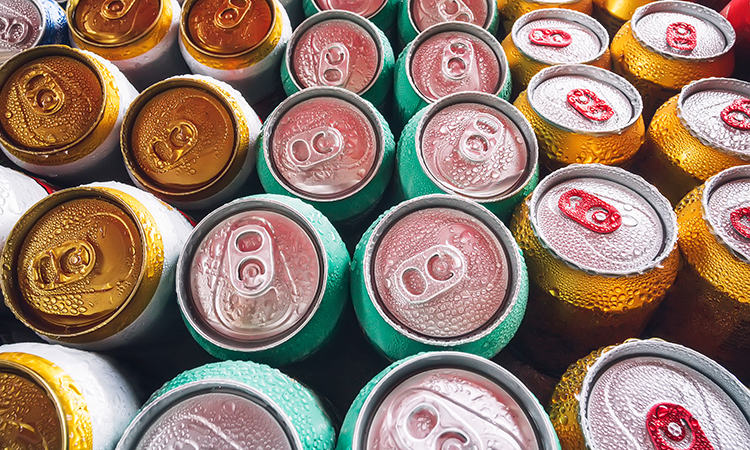 Recently published research suggests the beverage market is set to experience a period of healthy growth in the next decade, as canned drinks and functional beverages appear to be among the strongest sectors within the industry.
The global canned alcoholic beverages market size is expected to reach $13.4 billion by 2028, according to new research. Research from Grand View Research claims the market is expected to expand at a CAGR of 13.3 percent from 2021 to 2028.
Canned alcoholic beverages are gaining popularity among consumers since cans are more convenient, portable, and travel friendly. In addition, metal cans are less expensive compared to glass bottles and have a considerably higher recycling rate than glass.
The rise of the hard seltzer is showing no signs of abating and is a key driver of this trend. The segment held the largest revenue share in 2020 and is expected by researchers to maintain its dominance over the forecast period.
Hard seltzers are carbonated water-based drinks, which are usually infused with fruits and spirits. These have become quite popular due to their low alcohol content. Low prices of hard seltzer, easy availability across supermarkets and convenience stores are factors anticipated to boost their sales in the upcoming years.
In addition, a report published by Fior Markets claims the global functional beverages market is expected to grow from $125.39 billion in 2020 to $216.7 billion by 2028, growing at a CAGR of 7.08 percent during the forecast period 2021-2028.
Functional beverages are liquids that often contain a health claim and are used to hydrate the body and maintain nutritional balance. On the basis of type, the global functional beverages market is segmented into drinks, energy drinks, fruit and vegetable juices, herbal and fruit teas, fortified water, rehydration solutions, dairy beverages, non-dairy beverages and others.
The energy drinks segment dominated the market and held the largest market share of 20.9 percent in the year 2020. This growth is attributed to the rising adoption of energy drinks and the increase in reliance on them for instant energy amongst an increasingly busy population.
Related organisations
Related regions