UK pubs bouncing back after ease in restrictions
Data suggests that the appetite for the UK's pubs is strong after restrictions have been loosened, with many predicting a bumper summer ahead for the battered hospitality trade.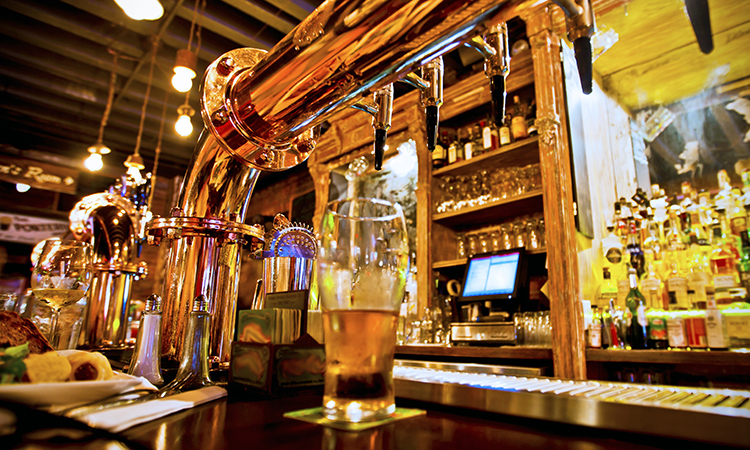 Pub sales in Britain have been boosted by 317 percent since COVID-19 restrictions were eased in in all four nations in the UK last month. The growth will be welcome to many publicans, who have arguably had it tougher than any other sector of the food industry over the past 18 months.
According to wholesale data analysis SalesOut, the regions in England that have seen the biggest surge in pub sales are London (+691 percent), the South East (+376 percent) and the North West (+363 percent) – all leading the charge with drinkers and diners seemingly the most keen to get back out into the sector once again.
As customers make up for lost socialising time, sales of table sauces and crisps, snacks and nuts have also soared when compared to last year, increasing by 1100 percent and 1084 percent respectively.
"We have all seen how busy our pub gardens have been in recent weeks and the scale of demand we have seen in the outdoor spaces plays out strongly in the figures we have analysed," said Kirsty Harris-Clarke, Head of SalesOut.
"Obviously, up against the same period last year, the sales bounce was always going to be strong but the sales numbers posted this year are really quite something. If the weather can hold out until drinkers can sit indoors in a pub or bar on the 17 May, this will really put the sector on a sound footing as we move towards the crucial summer period."
Despite the positive outlook, there is still perhaps a hint of caution in the air. When comparing the first two weeks of re-opening this year vs the same two weeks in 2019 (pre-Covid), SalesOut revealed that overall sales into pubs are down 46 percent. This demonstrates that there is still plenty of ground to make up for the industry to get firmly back onto its feet after a torrid 18 months.
When performance data of the first two weeks since reopening four outdoor trade is compared with the peak period of the Eat Out to Help Out initiative in August 2020 (when the UK Government paid for half of all food bills), there is still a sizeable sales gap of -36 percent.
Though ranked against a period when an incredibly popular Government backed initiative was running, these last two weeks have definitely shown much promise and sales at their current rate are expected to surpass the peak Eat Out to Help Out sales results in the coming two to three weeks – potentially even before pubs open up again for indoor trade in many parts of the UK.