Off the rocks: US lifts tariffs on Scotch whisky
A ceasefire has been negotiated in the tariff war between the US and UK over an aircraft manufacturing dispute, with a four-month suspension announced by Washington and London this week.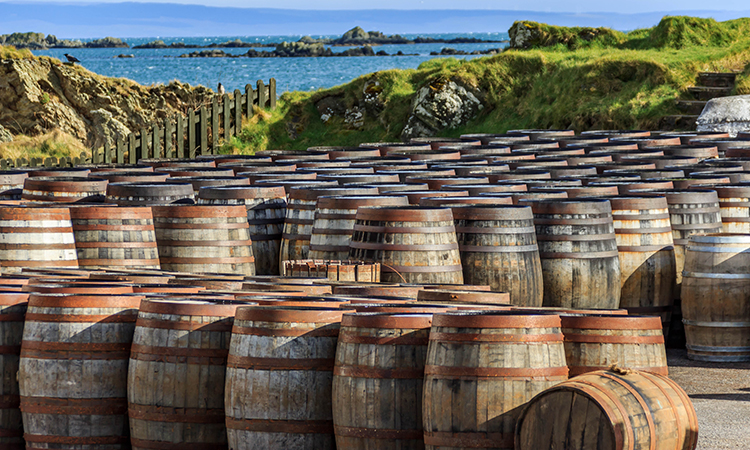 Islay's whisky is some of the most sought after in the world and will once again make its way across the Atlantic tariff-free
Controversial tariffs on Scotch whisky imports to the US have been lifted, in what will be welcome news to distillers and enthusiasts alike.
Tariffs were introduced on EU goods as part of a trade dispute over aircraft manufacturing regarding subsidies given to European manufacturer Airbus (which negatively affected US-based rival Boeing). As a result of the UK leaving the EU trading bloc, the country was able to negotiate with Washington freely and made the first move by dropping the tariff on US products earlier this year.
Scotch whisky exports had plummeted by 34 percent according to a coalition of bodies including spiritsEUROPE, the Scotch Whisky Association (SWA), and the Distilled Spirits Council Of The United States. As a result of retaliatory action by the EU, exports of bourbon and other American whiskies fell by 41 percent.
Yet this week, the Biden administration decided to suspend tariffs on UK products for four months, including Scotch whisky but also others such as Stilton cheese and cashmere.
"This is fabulous news, and our industry is delighted. The tariff on Single Malt Scotch Whisky exports to the US has been doing real damage to Scotch Whisky in the sixteen months it has been in place, with exports to the US falling by 35 percent, costing companies over half a billion pounds," said SWA Chief Executive Karen Betts.
"So today, everyone in our industry – from small companies to large – is breathing a sigh of relief.  Suspending these tariffs – stemming from a transatlantic trade dispute that had nothing to do with us – and a return to tariff-free trade with the US means livelihoods and communities across Scotland will be protected. 
"It means that companies can now really focus on recovery – on building back the American market as well as on building back global exports hit by the coronavirus pandemic."
spiritsEUROPE, whose Director Ulrich Adam will be moderating a panel on Brewing and Beverages at Food Integrity this year, also expressed pleasure at the announcement.
"spiritsEUROPE views this announcement as a positive development and a first step towards a final resolution of the dispute. We would like to congratulate the UK and the US for reaching this agreement, which also extends to unrelated sectors including Scotch Whisky," a spokesperson said.
"The European and US spirits sectors are highly interconnected, hence spiritsEUROPE hopes that a similar agreement between the EU and US can be reached soon.
"Such an agreement would be a first important step and concrete outcome from current efforts to build a more constructive transatlantic relationship between the EU and the US."