Cadbury's Bournville factory given £15 million production boost
Cadbury's famous Bournville factory will be on the end of a significant investment from parent company Mondelēz International to increase production at the site.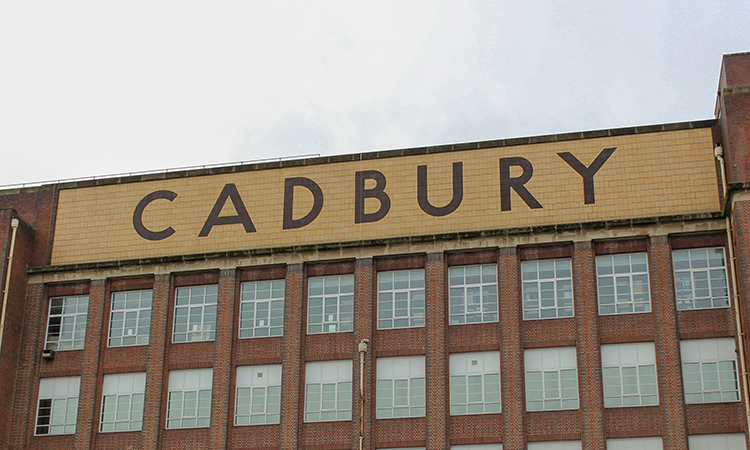 Bournville has been home to Cadbury for nearly 150 years
Mondelēz International, the maker of Cadbury Dairy Milk, has announced plans to invest £15 million into its Bournville site, which has been home to the famous chocolate brand for nearly 150 years.
The investment will include £11 million to create a new "line of the future" for Cadbury Dairy Milk tablets as the company seeks to consolidate the majority of its tablet production at the site.
Mondelēz says the new line will enable 125 million more of the large sharing bars to be made at Bournville annually, with additional capacity for any future growth. Alongside the new line, Mondelēz is also planning a further £4 million investment at the site to increase its chocolate making capacity and ensure sufficient chocolate mass to meet current demand and anticipate future needs.
"At a time when manufacturing in the UK is facing significant challenges, it has never been more vital to secure the long-term competitiveness and sustainability of our business. We now have an opportunity at Bournville to further invest in its future as the home and heart of Cadbury by bringing more Cadbury Dairy Milk production to Bournville," said Louise Stigant, UK Managing Director of Mondelēz International.
"This investment will continue the modernising of our production processes at Bournville and ensure we are meeting the need for a highly efficient and robust supply infrastructure for our iconic Cadbury Dairy Milk tablets."
As mentioned by Stigant, the investment represents a significant boon to the UK manufacturing industry – something which was not lost on Unite the union, which represents food and drink industry workers up and down the UK.
"The announcement by Cadbury of a new line at the Bournville site to handle 12,000 tonnes per annum of additional chocolate, which equates to 125 million Cadbury Dairy Milk bars, is a vote of confidence in the UK workforce," said Joe Clarke, Unite national officer for food, drink and agriculture.
"To complete consultations and negotiations to deliver this fantastic investment, even in the midst of the COVID-19 restrictions, is a credit to the trade union representatives, the members and the business."