The FDA finds likely source to contaminated red onions
CDC announces end of red onion Salmonella outbreak, but FDA is continuing its investigation and has issued warnings and advice for both consumers and industry.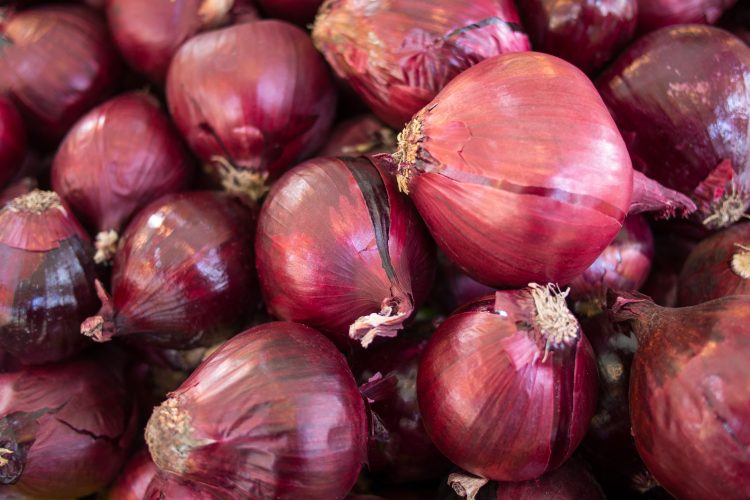 The US Food & Drug Administration (FDA) believes an outbreak of Salmonella Newport infections in July, which were linked to red onions, were likely supplied by Thomson International, Inc. of Bakersfield, CA.
According to Centers for Disease Control and Prevention (CDC), 1,127 people infected with the outbreak strain of Salmonella Newport were reported from 48 states. There were 167 hospitalisations, but no deaths reported.
The red onions were sold in several regions of the United States and Canada, with the outbreak resulting in recalls for multiple onion varieties and products containing onions. CDC stated that as of 8 October 2020, the multistate outbreak appears to be over.
FDA's traceback investigation identified a packing facility and multiple farms that supplied red onions during the time period of interest. Joint FDA, California Department of Public Health (CDPH), and California Department of Food and Agriculture (CDFA) field-level investigations were initiated at multiple Thomson International Inc. locations and surrounding areas within days of identifying the suspect vehicle and the firm. However, most product had already been harvested and distributed by that time.
So far, FDA has completed more than 2,000 product and environmental analyses from multiple Thomson International Inc. locations and nearby areas, including water, soil, and scat samples. Although a variety of genetic strains of Salmonella Newport have been detected, as well as multiple other Salmonella serotypes, a genetic match to the outbreak strain has yet to be identified in any of the samples collected. Additional sample analysis is underway. 
Although the outbreak is being declared over, the FDA has said it will continue its root cause investigation.
Recalled onions
On August 1, 2020, Thomson International, Inc. recalled all varieties of onions that could have come in contact with potentially contaminated red onions, due to the risk of cross-contamination.
Recalled products included red, yellow, white, and sweet yellow onions shipped from 1 May 2020 to 1 August 2020. Onions were distributed to wholesalers, restaurants, and retail stores in all 50 states, the District of Columbia and Canada.
Recommendations
Although the outbreak has been declared over by CDC and recalled products should no longer be available in store, the FDA warns that affected products could remain in consumer's houses and restaurants due to onions having a long shelf-life. The Administration also reminds the public and industry to check frozen items.
If you cannot tell if your onion is part of the recall, or your food product contains recalled onions, you should not eat, sell, or serve it. Instead, just dispose of it.
FDA recommends that anyone who received (or suspects having received) recalled onions or products containing such foodstuffs to be extra vigilant in cleaning and sanitising surfaces and containers which may have come into contact. This includes cutting boards, slicers, countertops, refrigerators and storage bins.
Suppliers, distributors and others in the supply chain should not use, ship or sell recalled onions from Thomson International, Inc. or food products containing recalled onions, the FDA warns.
If there has been potential cross contamination or mixing of onions from other sources with recalled onions, suppliers and distributors should discard all comingled and potentially cross-contaminated product.
Symptoms
Salmonella usually displays the following symptoms: diarrhoea, fever and abdominal cramps. More severe cases of salmonellosis may include a high fever, aches, headaches, lethargy, a rash, blood in the urine or stool. It some cases it can be fatal. Those with such symptoms should seek help immediately.