Grilled beef flavour produced using Artificial Intelligence
In a move toward enhancing the eating experience of plant-based 'meat' products, a Swiss perfume and taste company has announced its creation of the first AI-produced flavour.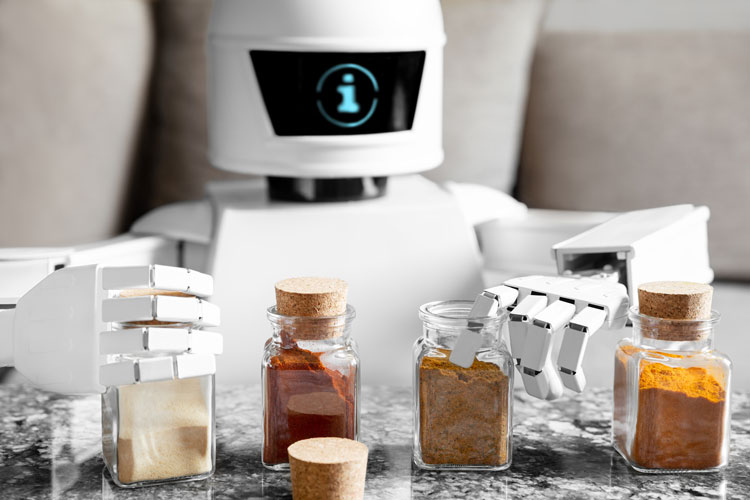 In collaboration with Microsoft, the flavour company Firmenich was able to draw on the entirety of its raw material database to find the perfect marriage of components to produce a 'lightly grilled beef' taste. The product represents a milestone in the industry, as they claim it is the first ever flavour created by Artificial Intelligence (AI).
Commenting on the company's use of the right combination of technology and skill, Eric Saracchi, Firmenich's Chief Digital and Information Officer, said: "Firmenich is marrying the most fundamental elements of our DNA: ground-breaking innovation with the unique creativity of our Flavourits for enhanced formulation.
AI enables us to explore new boundaries by empowering our Creators with a precise formula starting point, as well as additional suggestions for optimised ingredient combinations from which they can create bespoke tastes," he said.
Responding to a changing landscape with AI
The Covid pandemic has sharpened the focus of much in our lives, and this includes the food innovation landscape, according to Firmenich Flavors President, Emmanuel Butstraen. "We must understand and respond to these rapidly-evolving needs with more creativity at an even faster pace," he explained. "Whether through offering moments of comfort and delight or addressing the larger shift towards healthier food and beverages. The exciting addition of AI allows us to better leverage different raw materials and explore new creative leads."
He explained how AI has accelerated their time to market and facilitated the inclusion of specific product parameters, such as 100 percent natural ingredients and the latest regulatory requirements.
The creation of this AI-aided grilled beef flavour illustrates an exciting new avenue in the realm of food product development. Good news for food companies and consumers alike.