Co-creating citrus flavours with virtual reality
Dawn Streich, Global Product Manager for Citrus, Flavour Division, Givaudan, gives an overview of the recent launch of a multi-sensorial virtual reality tool for citrus applications that allows users to co-create their own flavours.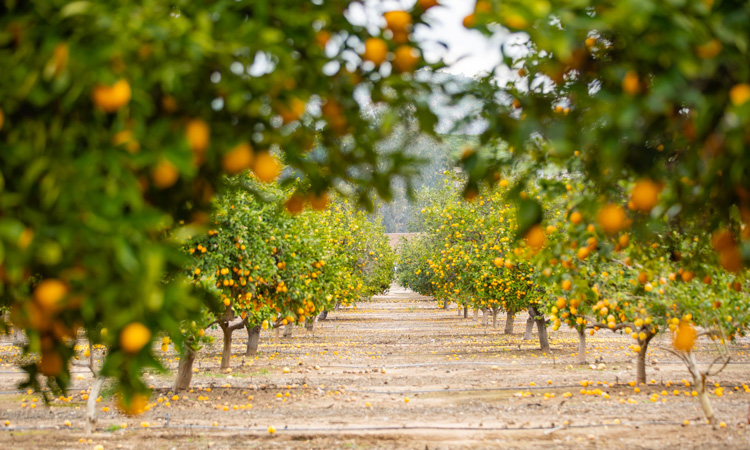 Givaudan has launched a multi-sensorial virtual reality tool for citrus beverage applications. Combining sight, sound and smell, this experience enables customers to learn about the market landscape and co-create their own flavours. The experience takes users through a virtual tour of University of California, Riverside's (UCR) extensive Citrus Variety Collection. With a large selection of educational content available at their fingertips, users can explore the groves while developing their expertise on various topics, such as the origins of citrus, its different varieties and sensory attributes, or the challenges faced by the citrus market.
Givaudan's collaboration with the UCR dates back to 2006. The University of California at Riverside is home to the world's premier citrus collection, housing over 1,000 varieties of fruits from around the globe, and Givaudan is happy to contribute to supporting and maintaining this amazing biodiversity treasure.
The research conducted at the collection is nearly as varied as the number of fruits, ranging from the development of new varieties to understanding how to prevent disease.
Collaboration with UCR typifies Givaudan's commitment to citrus; our partnership is without question a jewel in the crown of our citrus research.
Virtual reality helps provide inspiration from the unique Givaudan Citrus Variety Collection at UCR, while the VAS™ technology makes it possible to start creating flavour on the spot. Using this tool enables our customers to shorten product development time and improve time to market. In addition to this, VTTC technology supports the creation of unique flavour nuances that appeal to consumers seeking new experiences.
Why citrus?
Citrus is undoubtedly the number one flavour for beverages, from fizzy drinks to juices, teas and even alcoholic drinks. Citrus offers consumers a vast choice of hot and cold drink flavour options and remains the world's most popular beverage base – that's the reason we chose to launch VTTC for citrus beverage applications first. However, the technology is suitable for other applications.
Our collaboration with UCR allows us to explore and analyse rare and non-commercial varieties, which, combined with our creative approach, delivers fantastic insight for our customers. Through our Taste Trek® Citrus programme, we can inspire customers around the globe, while performing in-depth analysis of dozens of unique citrus fruits. The Givaudan-UCR collaboration has led to the discovery of new ingredients and tastes that have never before been applied in flavour creation. 
For the future we're constantly working on finding innovative technologies – we believe there are plenty of other areas that could be appropriate to this new way of designing flavours.
About the author
Dawn Streich is the Global Product Manager, Citrus for Givaudan Flavours, where she manages the Citrus flavours platform, including the TasteTrek Citrus programme. On this programme, she works closely with Dr. Tracy Kahn, curator of the Givaudan Citrus Variety Collection at the University of California, Riverside.
Dawn graduated from Oregon State University with a Bachelor's degree in Food Science and has spent almost 30 years in the food & flavour industry, holding positions in product development, sales, and product management. Prior to joining Givaudan in 1998, she worked for Coca-Cola Foods and International Flavours & Fragrances (IFF).