FSA publishes latest findings of COVID-19 Consumer Tracker
The findings are said to have implications for many aspects of Government policy such as food safety and nutrition.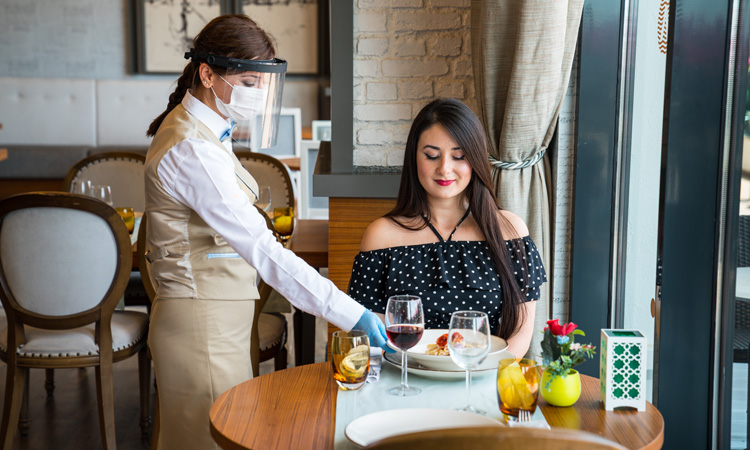 The Food Standards Agency (FSA) has published the latest findings of its COVID-19 Consumer Tracker as well as additional qualitative research.
The monthly tracker monitors attitudes, experience and behaviours of consumers in relation to food in the UK (minus Scotland) during the COVID-19 pandemic.
Key findings include:
When asked about eating out in restaurants, 31 percent in July said they would not do so for the foreseeable future – up from 25 percent in June
The number of people who reported eating food past its 'use-by' date remained relatively consistent; in July the percentages ranged from 16 percent for smoked fish to 37 percent for bagged salad
Those experiencing food insecurity or those who were worried about food affordability were more likely to eat those foods past their use-by dates
There was an increase in foodbank usage between May (seven percent) and June (10 percent) and nine percent in July. As in previous waves, foodbank usage remained higher for younger people, households with children (and larger households), those with a physical or mental health condition and those who are shielding or had COVID-19 symptoms
25 percent reported using food banks because they had lost their job, 20 percent because they were on furlough, 27 percent due to a delay or problems with benefits and 20 percent because they did not have enough money
Respondents also reported using foodbanks due to self-isolation or shielding (26 percent) or difficulties travelling to get food (26 percent).    
Emily Miles, Chief Executive at the Food Standards Agency, said: "Our research shows that our food habits changed rapidly in lockdown and that food insecurity has become an issue for many people. These findings have implications for many aspects of Government policy such as food safety, nutrition, welfare, health and education.  
"We continue to work with governments, the private sector and civil society in the consumer interest so that we can all have food we can trust."
The qualitative research showed that more generally, COVID-19 had changed how consumers buy, cook and eat food:
Experiences of COVID-19 for UK citizens were variable, including time, space to spare, health, employment and financial status, existing food habits, geography and trust in food businesses and systems
Many experienced positive changes to household food behaviours that they wished to continue as lockdown eased, for example increased home-cooking and food sharing and increased attention to diet
Trust in food businesses had mostly strengthened under COVID-19, driven primarily by a perceived robust 'return to normal' after early disruptions like product shortages
Participants were eager for clear visual safety cues in shops, particularly clear social distancing
Participants were for the most part not thinking in-depth about UK or global food systems under COVID-19. However, awareness of food systems issues were more prominent than in past research.