Scottish farmers urged to boost security after confirmed bird flu case
The National Farmers Union Scotland has urged its members to stay alert after a case of bird flu was confirmed at a free-range farm in Scotland.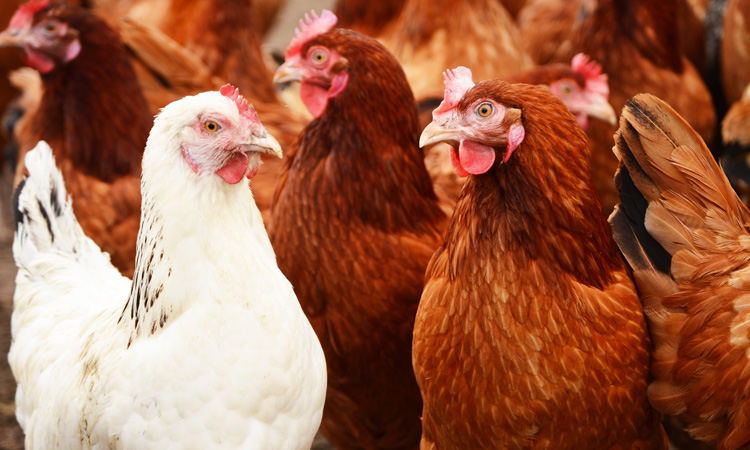 Poultry farmers in Scotland have been advised to boost security and risk assessments after a case of bird flu was confirmed in a free range flock.
According to the BBC, the National Farmers Union Scotland (NFUS) announced that the virus was found at an undisclosed location, and later stated that the case had been appropriately dealt with. However, the group, which aims to provide regular and accurate information on all major policy and legislative matters, reminded members to adhere to strict biosecurity requirements in order to prevent future outbreaks. 
Requirements include cleaning and disinfecting vehicles and equipment that have or may have come into contact with poultry, the proper separation of flocks from wild birds, and regular health checks from farmers/vets.
"Although the case which is in the news has been dealt with, all restrictions lifted on the farm and should cause no alarm to egg producers or to consumers, it is pertinent time to remind all poultry keepers to adhere to the strict biosecurity requirements set out by the Scottish government to ensure Scottish eggs are of the highest quality, health and safety standards," an NFUS spokesperson said.
"As the laboratory results confirmed a mild strain of non-notifiable avian influenza (bird flu) has been found, the restrictions on the site have now been lifted."
The Scottish government also confirmed restrictions put in place at the farm had been lifted following tests. A spokesman said: "We are aware of a case of avian influenza on a premise in Scotland following routine investigations. Laboratory results have confirmed a mild strain of non-notifiable avian influenza has been found. Given the results, the restrictions on the site have now been lifted."
Related organisations
Related regions