Recall roundup: cookies, cattle feed, burger relish and yoghurts
Food and beverage products are recalled due to reasons ranging from contamination to incorrect labelling, and here is New Food's roundup of the most recent cases.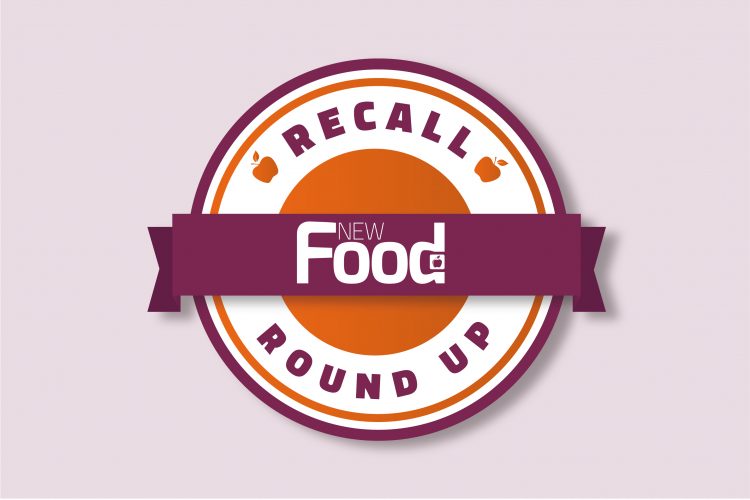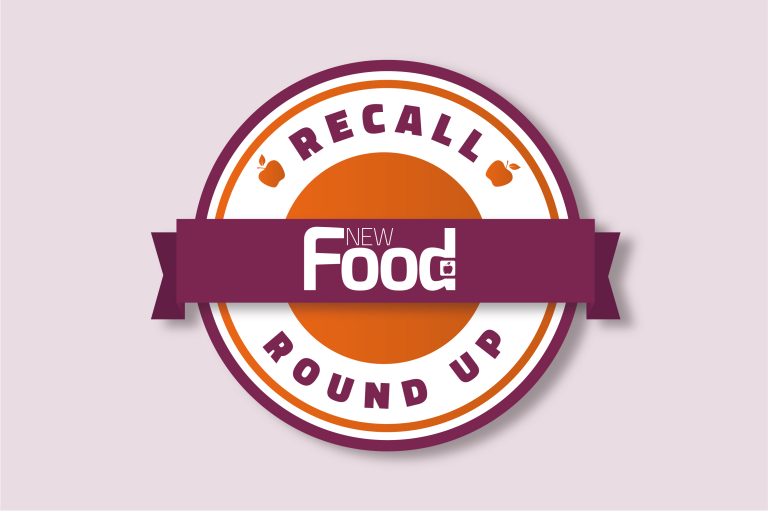 Whole Foods Market recalls Bundt Cake and Chocolate Dipped Cookies
Whole Foods Market is voluntarily recalling select bundt cakes and chocolate dipped cookies from stores in Kentucky, Maryland, New Jersey, Pennsylvania, Ohio, Virginia and Washington D.C. because they contain undeclared milk.
People who have an allergy or severe sensitivity to milk run the risk of serious or life-threatening allergic reaction if they consume these products.
The bundt cakes and cookies were available in the bakery department and sold in clear plastic packaging with Whole Foods Market scale labels. The cookies were also available on self-serve cookie displays and sold by the pound.
All affected product has been removed from store shelves. No allergic reactions have been reported to date.
Cargill recalls Nutrebeef® Transition Pellet
Cargill's animal nutrition business is conducting a voluntary recall of a single lot (382 bags, 50 lb each) of NutreBeef® Transition Pellet (MH) beef cattle feed because the product may contain mispackaged feed with elevated levels of monensin.
The affected product was sold in Kansas and Texas. At elevated levels, monensin can be toxic to cattle and can cause colic-like symptoms, hypokalemia (low potassium), myoglobinuria (breakdown of muscle in the urine), chronic cardiovascular issues, and possible death.
Cargill received notification of this issue from a customer. Cargill immediately began an investigation and initiated a feed recall. To date, Cargill has received notification from one farm of eight animal deaths linked to this lot of feed.
Consumers and other end users who have any of the affected lots in their possession should return remaining product to their local dealer or retailer for a replacement or full refund.
Further information of the above recalls can be found on the US Food and Drug Administration (FDA) website.
Kuhne recalls Made For Meat Chipotle Burger Style relish
Kuhne is recalling Made For Meat Chipotle Burger Style relish because it contains milk which is not declared on the label. This means the product is a possible health risk for anyone with an allergy or intolerance to milk or milk constituents.
Kuhne has been advised to contact the relevant allergy support organisations, which will tell their members about the recall. The company has also issued a point-of-sale notice to its customers. These notices explain to customers why the products are being recalled and tell them what to do if they have bought the products.
Consumers who have bought the product and have an allergy or intolerance to milk or milk constituents have been advised to not eat it and instead return it to the store from where it was purchased for a full refund.
Further information can be found on the Food Standards Agency (FSA) website.
Müller recalls Fruit Corner, Müllerlight, Müller Rice and Müller Bliss Mascarpone Style Yogurt 
As a precautionary measure Müller is recalling some batches of Müller Fruit Corner and Müllerlight, Müller Bliss Mascarpone and Müller Rice, due to the possible presence of small pieces of metal in the product.
The decision follows the identification of a fault with a roller supporting belts used to transport fruit in its factory. The roller was misaligned potentially causing small pieces of metal to drop into the fruit.
Müller has stressed that it has not detected any metal in samples from the affected batches. But the company has taken the precautionary measure of recalling certain products made during the period when this manufacturing fault developed.
Müller has informed the FSA of this action and they have issued a Product Information Recall Notice.
Consumers have been asked not to eat affected products, and to return them to the store where they were purchased for a refund.