Quorn to become first major food brand to implement carbon labelling
The new labels, designed to help consumers understand the environmental impact of their diet, will reportedly start appearing on products from June 2019 and on the entire Quorn range by 2021.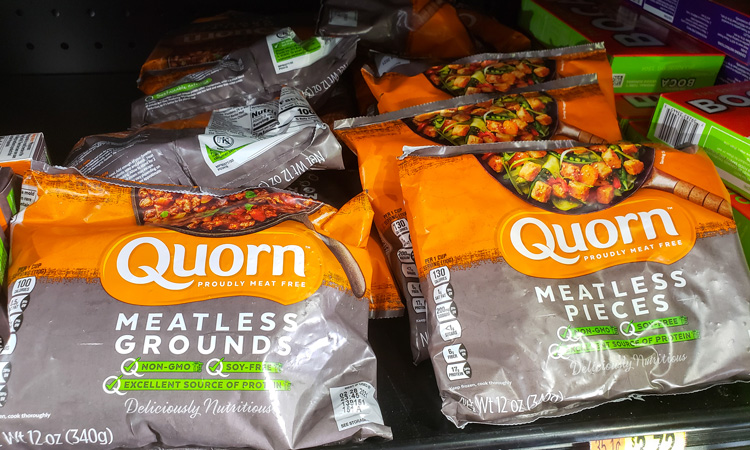 According to The Guardian, Quorn is to become the first major brand to introduce carbon labelling on its products, in a bid to provoke better understanding of the carbon footprint of food supply chains. 
The 'farm to shop' carbon footprint data, certified by the Carbon Trust, a collaboration between government and businesses in the UK, will be made available online for Quorn's 30 best-selling products.
The Guardian has reported that Quorn claims to be the first meat-free food manufacturer to achieve third-party certification of its carbon footprint figures, which is to be integrated into its food labelling.
Quorn has also reportedly claimed that, in 2018, its products enabled savings of 200,000 tonnes of CO2 equivalent compared with meat. The greenhouse gas impact of mycoprotein – the fungi-based protein used in Quorn products – is said to be 90 percent lower than beef.
"This is about giving people the information needed to make informed decisions about the food they eat and the effect it has on our planet's climate – in the same way that nutrition information is clearly labelled to help inform decisions on health," said Peter Harrison, Chief Commercial Officer of Quorn Foods.