The upward march of the dairy processing market
In recent times, the dairy processing equipment market has innovated, introduced new product lines and worked fervently to meet the ever-incrementing demand for all dairy products. The dairy processing equipment market is faced with challenges that arise from increased competition, infusion of high technology and the need to keep up with consumers' ever-changing preferences. Dairy processing equipment manufacturers are forced always to be on their feet – predicting the next shift in the market before it happens. Venkata Krishnan Seshadri explains…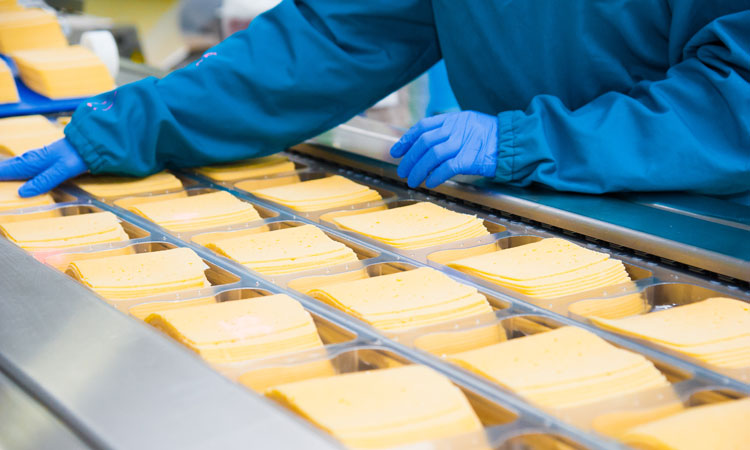 A recent Technavio market research report on the global dairy processing equipment market estimates the market to reach $12.9 billion by the year 2021. Impacting this growth is a set of influential trends that include:
The consumer's demand for high-quality dairy products
The dairy manufacturers' demand for cost-effective, robust and versatile equipment
Constant innovation, consolidation and expansion by dairy processing equipment manufacturers.
Here are five trends that will have an impact on the dairy processing equipment industry in the next five years:
1. Dairy processing plants will innovate and expand in the coming years
Technavio predicts that in 2018, dairy processing companies will employ a proactive route by expanding their current production capacities and debuting new products, or risk losing out on the profits. In February 2017, Prairie Farms Dairy, an influential dairy processing company in Indiana, USA, revealed its multi-year plan to expand its plant significantly. The company plans to diversify and introduce more varieties of dairy beverages.2 This boost in production capacity, post the project completion deadline of 2019, will position Prairie Farms as a major player in the dairy processing business on national and international levels.
Many other dairy processing companies have similar plans, including Daisy Brand, based in Ohio, USA, and Shamrock Foods, whose expansion and production scale-up plans will be completed by late 2018. All these locally influential brands are looking to elevate themselves to the next level, dominantly.  
2. Automation will streamline processes and improve farm-to-table speeds
Automation of dairy processing equipment will lead to a tangible reduction in production costs and time, improved work environment and enhanced production-line efficiency. Top-notch dairy product manufacturers have completely automated their processing systems and are ever-so-slightly gaining an edge over tradition-bound dairy processing companies. For instance, Tetra Pak's highly sought-after 'Tetra Pak Spray Dryer Wide Body' equipment comes with an automatic and continuous spray drying system. The latter easily replaces a couple of workers and also speeds up the whole process significantly. 
3. Ultrafiltration and HPP technology take centre-stage
The demand for membrane-based filtering equipment will hit peak levels in the next five years, as ultrafiltration as an industrial process gains popularity and sees uptake by dairy processing companies as part of their upgrade strategies. As a drying technique, ultrafiltration helps in the preservation of processed dairy products for long durations without impacting its nutritional value. This cost-effective procedure could be the difference-maker, helping the industry frontrunners excel in terms of quality and shelf life, and will likely be more popular than other filtration procedures, namely Reverse Osmosis (RO), Nanofiltration (NF) and Microfiltration (MF).
The demand for ultrafiltration equipment is picking up momentum. The 'Alfa Laval Membrane-UF system' as marketed by Alfa Laval is a popular option. Also, Tetra Pak is gunning for this segment with the 'Tetra Pak Liquid Filled Cheese System' for ultrafiltration.
Meanwhile, High Pressure Processing (HPP) Technology is primarily a cold pasteurisation technique and is used to eliminate pathogens present in a variety of food products and increase shelf life. Between High Temperature Short Time (HTST), Ultra-High Temperature (UHT) processing and High-Pressure Processing (HPP), HPP is turning out to be the most preferred technology, especially by small-scale dairy processing units. Its versatility and ability to produce microbially safe and less processed dairy products is its clear unique selling proposition.
In 2018 and beyond, dairy processing equipment manufacturers will focus on a select assortment of equipment and improve their underlying technologies. As core procedures like ultrafiltration and HPP technology gain the manufacturers' approval over similarly configured options, specialisation will help equipment manufacturers distinguish themselves from the competition.
4. The growing demand for fortified dairy products across the world
Essentially the beefed-up variant of the normal, milk-based items, fortified dairy products3 have added essential nutrients like fatty acids, amino acids, phytonutrients, enzymes, vitamins and minerals. This method of 'fortification' is driven by the demand for healthy and highly nutritious dairy products. Herein, products derived from milk such as yoghurt, cheese and cream are quite popular and are the leading examples of fortified dairy products.
Today, most of the dairy processing companies produce and market fortified dairy products. India-based Mother Dairy offers a version of fortified milk with added vitamin D. Similarly, Denmark-based Arla Foods is offering fresh milk that is enhanced with vitamin D. Israel-based LycoRed and Tara Dairy are taking fortification to the next level by developing an innovative range of fortified dairy products that are particularly targeted at the 30 – 40-year-old female demographic.  
Additionally, several industry giants and rank new-comers are looking at fortified dairy products as links to the next wave of profitability in this industry.
5. Dairy processing companies prefer cost-effective, robust and energy saving solutions
As dairy processing companies look to improve profits without compromising on the product quality, the onus will be on the adoption of cost- and energy-efficient, but highly robust, dairy processing equipment.
A prime example that explains this equation comes from Admix. This dairy processing equipment manufacturer offers the 'DynaShear inline high-speed dispenser' that is used to eliminate burn-on in HTST heat exchangers. Batch times are reduced as this dynamic technology eliminates undispersed gums, proteins and sweeteners in a single pass. Energy-efficient, robust, time saving and competitively priced, this dairy processing equipment is unsurprisingly, a best seller.
Challenges galore, for both newcomers and market leaders  
Currently, the prominent players in the dairy processing equipment market include Alfa Laval, GEA Group, Krones, SPX FLOW and Tetra Laval International. The market is highly fragmented and sports a large number of players. Naturally, the competition is intense and the instances of a smaller entity besting a larger player in terms of quality, technology and product pricing is a very rare occurrence. The entry barriers ensure that newcomers will have to put in a lot of time, R&D and investments before cracking open the market.
Meanwhile, challenging market environments, economic factors such as recession and inflation, uncertain alignments with suppliers leading to drop in production, and reluctance to offer discounts and upset the margin ensures that the growth of larger players isn't a walk in the park.
In summation, the global dairy processing equipment market is set to peak by the year 2021. An impressive CAGR, totalling upwards of four per cent annually will render this discipline ripe for competition and profits. And, while the dairy revolution expands to include more countries, dairy processing equipment manufacturers will get a free passage into these untested markets, on the backs of dairy manufacturers who are aggressive, innovative and leaving no stones unearthed in their quest for productivity.
References
1 https://www.technavio.com/report/global-dairy-processing-equipment-market
2 https://www.technavio.com/report/global-reduced-fat-non-alcoholic-beverages-market-analysis-share-2018
3 https://www.technavio.com/report/global-cultured-dairy-products-market-analysis-share-2018
Issue
Related organisations
Admix, Alfa Laval, Arla Food, Daisy Brand, GEA Group, Krones, Lycored, Prairie Farms Dairy, Shamrock Foods, Tara Dairy, Technavio, Tetra Pak