Looking beyond traditional applications for probiotics
With more consumers turning to functional foods and beverages for digestive health benefits, product manufacturers have a massive opportunity to create probiotic products that go beyond traditional applications. John Quilter explores the potential.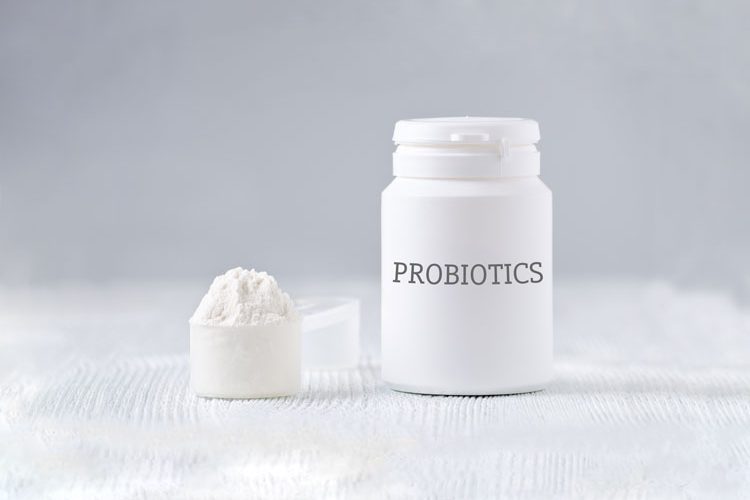 The global probiotics market is projected to record a CAGR of seven per cent between 2017 and 2022, reaching a market value of US$64 billion. Probiotic foods and beverages represent the largest segment in this category, currently worth US$38 billion and accounting for more than 80 per cent of sales.1
This growth can be attributed to the emergence of a more proactive health and wellness-oriented consumer who has a growing awareness of the digestive health benefits of probiotics. Such consumers are seeking out convenient foods and beverages that will deliver these benefits, and market innovators are responding by creating products that address this demand. Globally, the number of food and beverage launches with digestive health-related claims has sky-rocketed in recent years, recording a CAGR of 25 per cent between 2012 and 2016.2
However, while global growth is strong, understanding regional influences and consumer attitudes can provide insights into specific regional market opportunities. In this article, the trends and consumer sentiments influencing the global digestive health and probiotic markets will be analysed in four key regions: North America, Latin America, Asia and Europe.
North America
The growth opportunity for North America remains strong, and with one in four US consumers reporting digestive health issues on an 'almost daily' basis, this is a key market.2 Demand for probiotics in Canada is also growing, with foods and beverages fortified with probiotics expected to grow at a CAGR of 6.6 percent through to 2022.1 Food and beverage companies are responding by launching products that offer digestive health benefits and are increasingly going beyond traditional applications to do this. In the US, probiotics were popularised by the dairy category, but as demand has grown they have been formulated into products such as beverages, snacks, confectionery and baked goods.
It is crucial that research supports the specific health benefits the chosen ingredient is purported to have
With digestive health a top priority for North American consumers, product manufacturers should look to probiotics that offer clinically studied digestive health benefits. Scientific research helps provide support for health claims and proof of safety, both of which are important factors for consumers.
However, because specific probiotic strains offer different benefits, it's important to be selective about the probiotic being used. It is crucial that research supports the specific health benefits the chosen ingredient is purported to have.
Latin America
Brazil and Mexico account for 70 per cent of regional growth in Latin America's probiotic market.3 Fuelled by evolving eating habits, functional foods and beverages are one of the largest growing market segments in Latin America and is projected to grow quickly. A rising middle class, with more disposable income, is expanding awareness, innovation and product availability across the region.
Brazil forms the largest and fastest-growing regional market for probiotics in Latin America, with a CAGR of 11 percent forecasted growth through to 2022.4 In Mexico, awareness of probiotic benefits is lower than in other countries,1 but consumers there are also increasing their intake of ingredients considered to be healthy, such as protein and probiotics.
Physician-guided recommendations remain a vital part of the probiotic business throughout Latin America, in stark contrast to the North American market where the medical paradigm is dominated by pharmaceuticals, and doctors are at best neutral toward health supplements. As a result, in Latin America education and communication play a major role in helping physicians and consumers understand the health benefits associated with probiotics. For manufacturers, choosing a science-backed probiotic that is well positioned and can be efficiently formulated into "better for you" versions of everyday foods and beverages, will enable them to reach an untapped consumer base.
Asia Pacific
Japan holds the distinction of being the 'country of origin' for probiotics: they were first brought to market there in 1930. As such, it's no surprise that Asia is the largest geographic region for probiotic foods and beverages. Within this region, China leads the way with an estimated 35.4 percent of this market.1
Developing markets throughout Asia offer an expanding base of consumers looking to purchase essential health and wellness products. A quarter of the population across the region will be aged 60 and older by 2050, which presents an excellent opportunity for probiotics in foods, beverages and supplements.5
Manufacturers can find opportunities to diversify their product offerings by creating innovative foods and beverages fortified with probiotics. This is happening in Asia, where probiotic products are beginning to expand beyond dairy to confectionery, chocolates, baked goods and snacks. It is important to note that not all probiotic strains remain viable through manufacturing, so manufacturers should look for strains that can survive most production processes.
Europe
Europe is the world's second-largest food and beverage probiotic market and is expected to show moderate gains, posting a 3.5 percent CAGR through to 2022.1 Harsher regulations make it more difficult to bring probiotic products to the market in Europe compared to other regions. The European Food Safety Authority (EFSA) has banned the word 'probiotics' from appearing on any product since the definition of the word is considered to constitute a health claim in itself.
Nevertheless, demand and overall interest in probiotics for digestive health among consumers remain strong in Europe. Awareness has been driven by several dominant players who were operating in the category before the ban on the word 'probiotics' took effect. Continued shopper loyalty has rewarded these brands because many consumers understand the benefits of probiotics even without seeing a health claim.
Consumer demand, brand recognition and regulatory concerns all play a role in the European market. Manufacturers should look for research-supported, branded probiotics that give consumers a clear point of reference. Finding a partner that can help formulate probiotic ingredients into foods and beverages, while navigating innovation challenges to solve current and future needs, is key to success in this market.
Innovation challenges and opportunities for probiotics
Globally, it is clear that in order to capture unmet demand for probiotic products, companies must focus on product diversification, probiotic strains supported by clinical research, and spore-forming probiotics that deliver stability during manufacturing and shelf life. Sourcing a probiotic from a company that has taste, nutrition and formulation expertise will help create products that meet regional expectations for "good for you" yet better-tasting foods and beverages.
Probiotic technology has opened the door to innovation, with spore-forming probiotics. At Kerry's, GanedenBC30, for instance, is a patented strain of spore-forming bacteria with a natural, protective shell that shields it from both stomach acids and most food-processing conditions. This makes it easier for manufacturers to integrate probiotics into a wider selection of food and beverage products, providing greater opportunity for product innovation.  
Manufacturers should look for strains that can survive most production processes
Better-for-you snacks promoting digestive health benefits are on the rise, with probiotics being incorporated into products such as snack mixes, granolas and 'puffs'. Taste reigns supreme, with 87 per cent of global consumers placing importance on taste when choosing snacks. But health & nutrition is not far behind, with 80 per cent of consumers considering this important.6
Baked goods are gaining a healthier positioning, with probiotics one of the more popular functional ingredients in this category. Hot beverages such as coffee and tea are also being infused with probiotics, showing demand for probiotic and benefit-driven products that fit into consumers' everyday routines. RTD refrigerated teas, meanwhile, posted sales gains of ten per cent between 2015 and 2017 in the natural supermarket channel.7 And for children, there is a largely untapped market for probiotics in applications beyond yoghurt, such as in formula, ready-to-drink beverages and healthy snacks.
Non-dairy probiotic beverages are projected to record a CAGR of 9.6 percent through to 2022, largely driven by Asia and Europe.1 Probiotics are also driving interest in the consumption of fermented beverages such as vinegar and kombucha.8 The US and Australia are two of the world's top markets for kombucha, but its popularity is also picking up pace in the UK and Brazil.9
Sorting through the benefits
As probiotics become more prevalent in the digestive health market, it's vital for food and beverage manufacturers to understand that benefits are strain-specific. So, when selecting a probiotic, it is important to look at the research specifically supporting that strain.
Globally, 54 percent of consumers place high or very high importance on the ingredients used in foods and beverages.10 This jumps to 74 percent in the case of children's products. All of this demonstrates how important it is for manufacturers to select quality, branded functional ingredients with research-backed benefits.
About the author
Based in Cleveland, Ohio, John Quilter is responsible for managing Kerry's science-backed branded nutritional ingredients business across the globe. He has a Bachelors in Animal Science and a Masters in Food Science, both from University College Dublin in Ireland.
References
MarketsandMarkets Probiotic Market, Sept. 2017
Innova Market Insights, 2017
Euromonitor, 2017
Mordor Intelligence, 2017
United Nations ESCAP Statistical Database, 2016
GlobalData – Top Trends in Savory Snacks, March 2018
US Mintel, Tea and RTD Tea, Aug. 2017
Euromonitor estimates for the 2017–2022 time frame
Mintel, Kombucha Insight Oct. 2016
GlobalData – TrendSights Analysis: Fresh, Natural & Pure, March 2018