Empowering women in the food industry
This International Women's Day New Food speaks to various women working in the food sector that are striving to make impactful changes.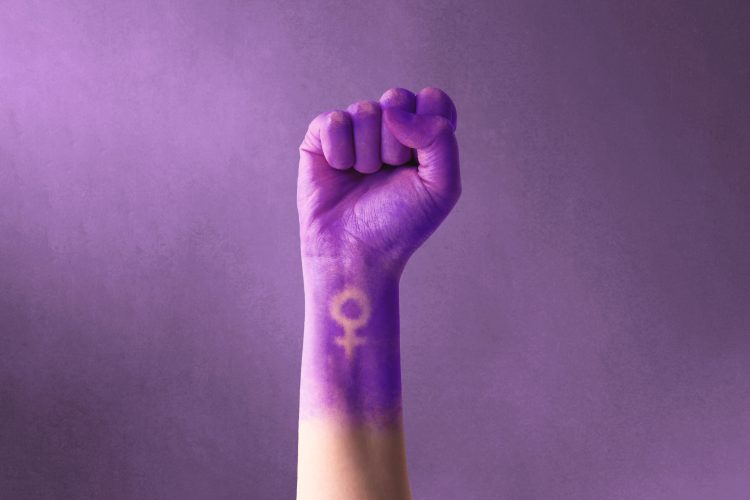 Wednesday 8 March 2023 marks International Women's Day (IWD), a global holiday started in 1911 to bring attention to the topic of women's rights and gender equality.
While gender equality is a worldwide concern, the food industry has made progressive changes in recent years, particularly when it comes to promoting gender splits in workforces. According to GlobalData, Mondelez, General Mills, Hershey, Kraft Heinz, and Danone were all food companies with "significant women representation" in their workforce in 2021.
Taking Mondelez International Inc (Mondelez) as an example, the company reported having 32.5 percent women participation in its workforce. Meanwhile, in 2021, General Mills reported having 50 percent women participation in the workforce. 
However, while some companies seem to be food industry front runners when it comes to their workforce gender split, others are still lagging behind. In fact, in a McKinsey & Company report, "women account for the vast majority of food-purchasing decisions in the US and also make up almost half the entry-level workforce in the food industry, yet women are underrepresented across the board above this level".
In today's world, women occupy various roles in the food industry, from farm to fork, research to education. With this in mind, New Food spoke to Helen Sisson, Technical Director at Two Sisters Food Group, Jackie Bowen, Executive Director at the Clean Label Project and Stephanie Slater, Founder and Chief Executive of School Food Matters, celebrating their significance in an industry that gives the planet the energy it needs to continue to make changes.
Q: What does it mean to you to be a woman working in the food industry?
Helen Sisson (HS): "I am working in an industry I love and enjoy, especially the diversity, pace and the fact it is such an important part of out national infrastructure. As a women I am proud to have worked my way up to a senior roles and also have a wonderful family. I hope I can act as an inspiration to other women showing that you can balance a successful career and family, if that is what you want."
Jackie Bowen (JB): "Personally, I wouldn't say that I think of myself a 'woman working in the food industry', more so, I think of myself as an effective executive and agent of change in the food industry that just happens to be a woman."
Stephanie Slater (SS): "As a woman working in the food industry, I feel a great sense of responsibility and pride in the work that I do. My passion for food and nutrition has led me to dedicate my career to improving the health and wellbeing of young people through access to healthy and nutritious food. I believe that being a woman in this field has given me a unique perspective and approach that has helped me to create positive change."
Q: Is the job you have now always the career you'd always imagined?
HS: "I always wanted to work in the food industry even though as a student I did not really understand what roles were available and what they entailed. I have been fortunate to work across a range of product areas and be exposed to different functions and roles allowing both personal and professional growth and development. I have met my personal ambition to develop into a senior executive role and in addition to the day job very much enjoy using my knowledge and expertise in supporting the sector across a range of activities such as the formation and chairing of the Food Industry Intelligence Network and being a Trustee for FareShare."
JB: "When I look back and think about what the 12-year old Jackie would think of who I am right now, she would think I'm a badass, so I feel great with it. While you never know what the future holds, knowing that you are doing good work that puts you on the right side of history makes it easy to sleep at night."
SS: "Not at all! I spent 20 years in film production and, 15 years ago, I certainly didn't imagine I'd be setting up a charity. I'm grateful for the opportunities that have come my way as it has allowed me to combine my interests in food and education to create a platform for change. My work with School Food Matters has given me the chance to work with communities, schools, and policymakers to promote healthy eating and food education for children and young people."
Q: What would you love to see happen in the next five years for women in the food industry?
HS: "That we see more women represented on company boards and in senior executive roles and that we also see women equally represented across all roles and functions of the food industry. Also, that the industry continues to develop its diversity and inclusion approach and creates the learning opportunities for growth, development and success.
"In more general terms I would like to see the industry promoted as a destination for a successful career and the breadth of opportunities available becoming more widely recognised and accepted."
JB: "I would like to see more start-ups having female founders and getting the investment they deserve to scale their business. With women frequently serving as the Chief Operating Officers of their household, we have great insight into what consumers and families need and want."
SS: "In the next five years, I would love to see greater recognition for the role that women play in the food industry, particularly in areas such as leadership and innovation. I believe that more mentorship and training opportunities are needed to support women who are looking to advance in their careers. There also needs to be greater focus on addressing issues such as food poverty, sustainability, and climate change, which are critical challenges facing the food industry and will require the skills and expertise of women to tackle effectively."
International women's day – break the bias around malnutrition
While there are many females occupying key roles in the global food industry, such as Thérèse Coffey as the UK's Secretary of State for Environment, Food and Rural Affairs, there is still some way to go before total gender equality at all levels of the sector is reached.
However, Bowen's mindset that she is an "agent of change in the food industry that just happens to be a woman", could be an outlook that women in the sector choose to adopt in the coming years, knowing that they are valuable members of an invaluable industry that continues to adapt, progress and provide in an ever-changing world.