Promising opportunities for fish by-products
Today, the world discards over 10 million metric tons of perfectly good fish by-product. Thor Sigfússon proffers achievable ways to solve this waste problem by building a more resilient seafood industry through a circular system.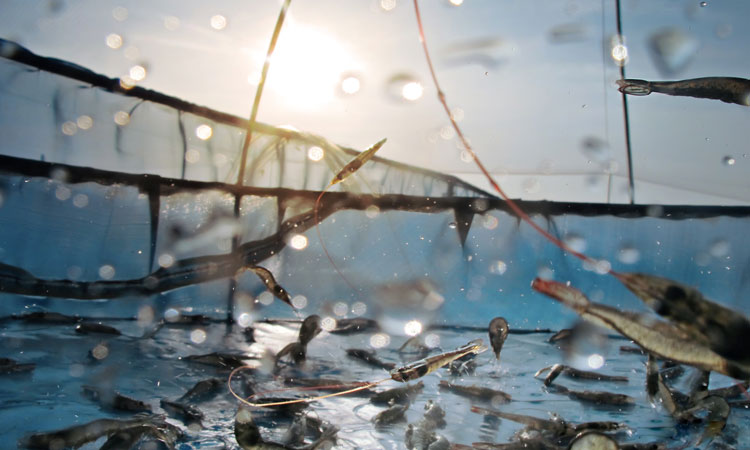 Icelandic fisheries have evolved strategies and techniques to draw revenue from many by-products of fish. In most parts of the world, these 'other products' of fish are still treated as waste. Studies by the Iceland Ocean Cluster (IOC) indicate that Iceland uses 90 percent of each fish, while most fishing nations use around 50-55 percent. Yet ambition remains high for the leading fisheries in Iceland who have announced their aim is to utilise 100 percent of the fish.
The mission of 100 percent fish
The mission of the 100 percent fish utilisation movement initiated by the IOC is to inspire the seafood industry and seafood communities to utilise more of each fish, increase the value of each fish landed, support new business opportunities, increase employment and
decrease waste. Iceland is a great example of what can be achieved with greater fish utilisation; the use of more by-products in the Icelandic fisheries (which increased by around 3,000 percent in the last 30 years) has led to an independent industry that has created at least 1,000 direct jobs and an annual value in excess of $300 million. Many of these jobs are in coastal towns in rural areas.
The unique role which the IOC has played in the Icelandic fishing industry is to take a bottom‑up approach by nurturing startups. The Ocean Cluster House (ocean accelerator), a facility that houses over 70 companies, comprises a large group of entrepreneurs starting new companies in this field. We are seeing a massive number of new startups in Iceland being created in the blue economy (sustainable use of ocean resources). The IOC has contributed significantly to this trend, bringing more investors into this field and investing in startups itself.
Furthermore, the Ocean Cluster network was integral to taking the 100 percent fish mission to the global stage. This network consists of ocean cluster organisations in the US, Iceland and Europe, whose aim is to strengthen innovation in seafood and encourage full utilisation of seafood products. The HÚS in Portland, Maine, is operated by our sister cluster, The New England Ocean Cluster. This facility is designed and operated in line with the Ocean Cluster House in Reykjavik. Its success proves that bringing blue startups together in one location can and will be highly beneficial.
Getting more from fish
Various projects which aim to use more of whitefish, salmon and shellfish are underway among ocean clusters within the Ocean Cluster Network, ranging from creating skincare products with whitefish skins to deriving protein from lobster shells.
It is only a matter of time until fisheries stop discarding these valuable by-products. The 100 percent fish movement aims to expedite this change. Looking back to Iceland some 30 years ago, the fish liver was the only part of the fish sidestream that derived some value.
Now, there are many successful companies developing various products from the fish liver. The success of the liver business does not necessarily indicate that liver is necessarily the most valuable part of the rest of the fish; liver was just first in line of a great many opportunities. Next in line are enzymes, collagen, proteins and calcium – to name a few. In Iceland, many small plants are processing cod by-products for fish leather, enzymes, protein, omega, canning and fish collagen.
Traceability: the hidden link to improving seafood sustainability and profitability
The pioneering manufacturing plants in fish meal, drying, liver, etc, have all noticed a significant change in the market for by-products in their respective areas. The demand for these has increased steadily, but never as significantly as it has in the last five to eight years.
The price for liver has tripled in the last eight years and new niche markets are on the rise, such as cutlets/mince (for animal feed), dried bones, enzymes, and others.
As more companies join the by-product market, thus developing it further, prices will continue to increase, as will incentives for fisheries to generate value from their by-products.
What is needed from the seafood industry?
The biggest threshold for increased utilisation is probably the supply chain. Some fishermen I have spoken with, both in the US and Scandinavia, have been interested in utilising more of the fish but are hindered by a complete lack of an efficient supply chain. One fisherman told me that even though he would like to keep the heads onboard his longliner, there is no one at the other end of the chain picking them up, drying them and selling the product. The small number of existing plants also demonstrates the volume of waste material from fishing villages that is too small or has limited or over-complex logistics to make the business efficient.
A remedial response calls for a detailed study of every link in the value chain, to ascertain how it can be strengthened. One significant hindrance is a lack of suitable technology for smaller fishing villages to be able to process their own by-products. New technology is currently being introduced which may open doors for smaller fishing towns to initiate greater fish utilisation on a local basis. The new technology includes modular drying plants and fish oil plants. Such development would also ease the logistics issue as processed products consume less space and higher value products would be transported to the market.
Icelandic seafood startups are making new products from seafood by-products. The economy behind it is clear. Let's take the fish skin as an example: fish skin can be made into fish leather. This fish leather is worth wholesale around eight dollars per skin. The skin can also be processed into fish collagen, a protein that's good for skin and joints. A kilo of fish collagen is $18 in bulk, yet its value is far greater when sold in retail packaging. A new fish collagen plant is currently being designed in Iceland and is owned by four of the large Icelandic fisheries.
Iceland is a great example of what can be achieved with greater fish utilisation
Finally, the fish skin can be developed into wound care. Made into skin substitutes for human wounds, the fish skin acts as a structure around which healthy cells can grow. The company Kerecis in Iceland is already a global leader in this field. This product has demonstrated some superior qualities for wound care – and has been successfully used where traditional methods of wound care have been inadequate. The value of a single cod skin for this application is $4,800!
The technological evolution happening in the seafood industry signals a much stronger, more competitive and circular industry in the years to come. The demand for high-quality natural seafood proteins will not only make the industry more circular and competitive but could also lead to a change in the skills needed in the seafood industry; the next generation of fishermen may become pharmacists or skincare manufacturers.
This is the core message of the 100 percent fish movement.
About the author
Dr Thor Sigfússon is an Icelandic entrepreneur, author and speaker. He is the Founder and Chairman of Iceland Ocean Cluster. He is also the Co-founder of Codland, Hlemmur Food Hall and Grandi Food Hall. He has written eight books on topics of international business, knowledge networks and salmon.