Mars and the Lindau Nobel Laureate Meetings
Nici Bush of Mars offers some insight into what happens at the Nobel Lindau meetings and what they mean for the food and beverage industry.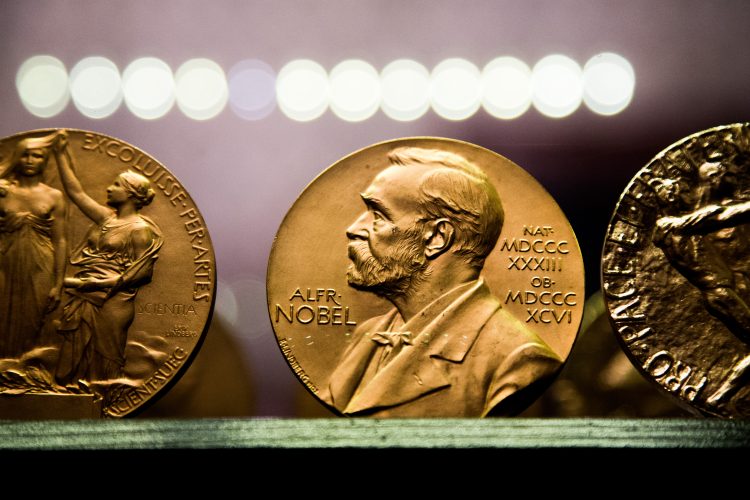 What are the Lindau Nobel Laureate Meetings?
What are the Lindau Meetings, what do they have to do with Nobel and why are they important to the food and beverage industry? Nici Bush, a member of the global Mars Leadership Team who oversees innovation, science and technology, moderated several sessions at the event and is on hand to answer all the important questions and reveal her experiences at this prestigious event.
Q: Tell us about your career at Mars.
I joined Mars in 1992 as a graduate trainee after completing my Chemistry degree at the University of Cambridge. One of the great things about Mars is the breadth and depth of our business, which enables our people to gain really diverse experiences. I'm a good example of that – I spent 15 years in our Petcare segment, nine years in the Chocolate segment, and was the General Manager for CocoaVia, our dietary supplement with the most concentrated source of cocoa flavanols on the market. Most recently, I served as Vice President of Workplace Transformation, working to develop and launch a new Future of Work initiative for our Associates.
What some people might not know is that we have a huge heritage in science and innovation. In my role as the Vice President of Innovation, Science and Technology, it's a privilege to build on this to create meaningful solutions for consumers and play a central role in helping tackle some of society's biggest challenges.
Q: What is the Mars approach to Innovation, Science and Technology?
We're involved in cutting-edge research around the world, from nutrition studies to addressing climate change, and this is driven by a hugely talented team of 4,000 technical experts across our R&D teams and five state-of-the-art research institutes who collaborate with some of the world's leading research institutions.
This approach is really enabled by our family ownership. Being privately, family-owned gives us the ability to make long-term commitments to research, build expert science teams, and form lasting partnerships with the best-and-brightest.
Q: What are the Lindau Nobel Laureate Meetings?
Once a year, Nobel Laureates convene in Lindau, Germany to meet the next generation of leading scientists: more than 500 top undergraduates, PhD students, and post-doctoral researchers from all over the world.
Each year focuses on a different Nobel discipline and for 2022, this was chemistry. These meetings foster exchange between scientists of different generations, cultures and disciplines. In my experience, it's a truly unique meeting, providing a rare opportunity for the young scientists to learn from the Laureates, and for the Laureates to learn from the young scientists.
Q: Why does Mars partner with the Lindau Nobel Laureate Meetings?
At Mars, we are committed to fostering meaningful scientific dialogue that helps shape the world we want tomorrow. The Lindau Nobel Laureate Meetings are the perfect forum for those conversations and since 2007, we have hosted panel discussions on a diverse range of critical topics, from the future of ageing research to removing aflatoxin risks from the global food supply chain, to applying physics to restore coral reefs.
Over the last 15 years, we have also sponsored the attendance of more than 250 young scientists undertaking PhDs and post-doctoral research from all over the world. Having spoken to many of those young scientists, it is a truly incredible experience for them. Bringing everyone together in Lindau creates a melting pot for creative discussions and idea generation, so it is a privilege to partner with the Meetings every year.
Q: What does cross-generational/sector collaboration mean to you?
The key to addressing the world's most pressing challenges is scientific research that brings together different sectors, disciplines and people. That's why collaborations and partnerships are central to our approach to scientific research and our long-running involvement at Lindau is a great example of this.
This year, Mars hosted a series of events focused on how chemistry can unlock and elevate critical insights for health and nutrition research, taking learnings from our 20-year research program into cocoa flavanols.
We were lucky to be joined by some of the world's brightest minds in chemistry and nutrition: Nobel Laureate Aaron Ciechanover, Emeritus Professor Kay-Tee Khaw from the University of Cambridge, and Professor Gunter Kuhnle of the University of Reading. That's before even mentioning the talented and passionate young researchers from every corner of the globe – 15 of whom Mars sponsored to attend Lindau this year.
Mingling with these inspiring young scientists was the real highlight of the week for me. I got to experience first-hand the excitement and new ideas that emerged across the week, which honestly allowed me to envision a better world. Ultimately, that's what scientific collaboration and the Lindau Nobel Laureate Meetings are all about.
Biography

Nici Bush is Vice President of Innovation, Science and Technology for Mars. She directs a world-class team of technical experts, scientists and innovators who bring breakthrough thinking to the people and the pets Mars serves, while continuing to deliver commitment to quality. Nici is a member of the global Mars Leadership Team and has oversight of Research and Development (R&D), including Science and Technology, Innovation, Quality and Food Safety, Scientific and Regulatory Affairs, the Mars Global Food Safety Center and the Mars Advanced Research Institute.