HelloFresh on the recipe for success
New Food's Bethan Grylls speaks to Janet Cox of HelloFresh about key drivers for meal kits, data-driven decisions, food safety considerations and more.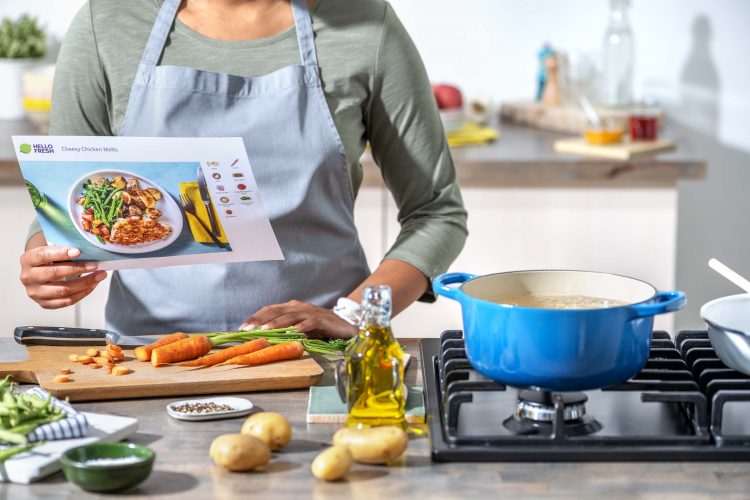 The meal kit market is expected to reach $64.4 billion by 2030, increasing more than three times in value since 2021.1
One of the major drivers behind the global meal kit sector is the ability to limit food waste. Consider someone putting together a meal for one; usually when purchasing ingredients, they are portioned according to two or more people. Furthermore, unless you are extremely adept with meal planning – and stick to that plan – it's likely that you'll end up wasting food.
In fact, approximately two-thirds of food waste in the home is a result of spoilage due to improper storage and misjudgement, among other factors.2
The COVID-19 pandemic also offered meal kit providers with a unique opportunity, as restaurants were forced to close for a period. At the same time, a renewed focus on health turned consumer appetite to meals which are both healthy and easy to make – aspects which many meal kit providers focus their efforts upon. 
In fact, according to Grandview Research, key players in this category have witnessed a surge in sales during the pandemic compared to 2019.3 Among these leaders is HelloFresh, a business which witnessed 111.2 percent growth in 2020 during the height of the pandemic, and continued to see success, growing 61.5 percent in 2021.
"We have seen an uptake in HelloFresh, but the pandemic accelerated that hugely," Janet Cox Associate Director Food Safety & Compliance at HelloFresh said during her speech at the Global Food Safety Initiative's (GFSI) annual conference last month (March 2022).
Catching up with Cox following the Barcelona event, she confirmed that minimal food waste is one of the business' key drivers, along with the ability to enjoy "tried-and-tested recipes at home for good value".
Convenience, variety and inspiration to try new cuisines, were also cited by Cox as key qualities of HelloFresh.
"Besides our strong personalisation strategy and the convenience factor of not having to think about what food to buy, HelloFresh also provides a more sustainable way of food consumption," said Cox. "We know what our customers want to order weeks in advance, which allows us to order exactly the right amount of ingredients at our suppliers. Because we send pre portioned ingredients, there is also significantly less food waste in our customers' homes."
How meal kits work behind the scenes
The HelloFresh success story is based on its direct-to-consumer business model and its lean and innovative supply chain, Cox told New Food.
She describes it as a "pull concept", based on "real customer demand" as opposed to a traditional "push concept" which supermarkets employ.
"Ten years ago, our founders recognised this model had major disruptive potential due to its highly attractive unit economics," she explained. "By designing the recipes and meals, sourcing directly from suppliers and packing the meal kits ourselves, we own more aspects of the value chain and capture a greater profit margin per box."
She attributes the company's success to its "supply chain solutions and strong relationships" with quality suppliers and delivery partners, and also praised its lower environmental toll.  
"Additionally, our supply chain concept generates a lower amount of carbon emissions and food waste than a traditional food retail supply chain because we cut out the middlemen and do not need to operate stationary stores."
Safe and reliable sourcing of ingredients
In terms of food safety, Cox said it's all about regular supplier visits and audits, adding that they are just as much a part of its sourcing strategy as having robust onboarding requirements.
"HelloFresh requires its food manufacturers to demonstrate their GFSI-recognised certification or to undergo a HelloFresh audit benchmarked against this standard," she said.
"By having established an international food safety team as well as local market FSQA teams, we are able to easily scale internal processes and procedures so we can ensure food safety and quality in all of our 17 markets at all times, while managing growth.
"This team has introduced different tech tools that increase supply chain visibility, improve data quality and support our international and local food safety teams in decision making and risk management."
The size and scale of HelloFresh, which operates across multiple geographies – each with their own nuanced priorities, legislation, culture and demographics – means the company needs to be agile and able to adapt quickly when needed.
"From supplier through to product quality and safety, operational consistency, temperature management and final mile delivery, they each have unique, yet interlinked considerations that we have to ensure we have a process in place for," Cox said. "The food supply chain continues to require all of us to adhere to strict operational practices to ensure food safety and quality.
"One example is temperature management, which has always been a fundamental of food safety management and it is no different for us at HelloFresh. Every step of a box's journey involves the need for a rigorous focus on temperature control. Temperature is hugely integral to protein, dairy and fresh produce quality and food safety. In cooperation with a specialist company, we introduced a system which monitors live temperature and provides complete online visibility of delivery temperatures and location of our product as they are on route to our distribution centres. This data allows us to have effective conversations with suppliers, driving improvement.
"When delivering to our customers, temperature management again plays a vital role in ensuring the safe delivery of ingredients. Together with our packaging team we constantly improve our cooling concept, by testing innovative packaging solutions and validating their performance in our packaging labs and on test deliveries. Only a tried-and-tested concept will find its way into our customers' boxes."
Single use packaging
Plastic has come under fire in recent years, as the world becomes more focused on tackling climate change. Although plastic pollution is certainly a key problem that needs to be addressed, it's also a cheap material that has allowed manufacturers to keep their food safe and fresh. As such eliminating plastics in the food industry will not be simple.
Across all markets, Cox states that HelloFresh is committing to the ethos of 'avoid, reduce and innovate' when it comes to packaging. However, due to quality and safety considerations, it is not yet possible for the company to entirely avoid plastic.
"Still, we have a clear goal in mind," she reassured. "Designing our packaging, so that it can be recycled effortlessly. At the moment we see a large move towards mono-material packaging and reusability – both topics have been on our agenda for some time. Mono-material packaging can be recycled quite easily because it consists of a single material that does not have to be separated before disposal. This also makes the correct way of disposal more convenient for our customers.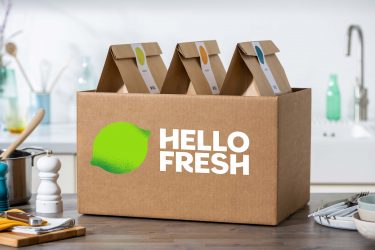 "Our packaging team is currently working on solutions to convert all our packaging (including transport packaging) to mono-solutions. For recyclability reasons we are also increasingly using paper packaging options instead of plastic because their recycling quota is usually higher.
"At the same time, the reusability of packaging is something both we and our customers are interested in. For example, our water-based ice packs can be used to water flowers after delivery. Another innovation that our packaging team is working on is the reusable HelloFresh box. We are currently testing this in-house development in several markets, including the Netherlands and Australia."
The consistent development of new recipes
As Cox alluded to earlier, HelloFresh's business model is based around personalisation, matching subscribers with their ideal meal options. The company achieves this by analysing its customer preference data points each week. This enables the recipe development team to identify the best performing meals.
Local insights around taste and preferences across markets are also taken into consideration, and allows the business to suggest meals based on individual needs, such as low calorie, vegetarian, family friendly, etc.
"Our recipe developers have compiled a database of over 10,000 recipes globally," Cox said. The company also benefits from the fact that its technology solutions are internationally scalable, meaning the customer feedback is multinational.
"Evaluating feedback from a centralised lens provides us with a very unique opportunity. Not only do we gain great insights into the world's eating habits and preferences, but we are also able to share best practices and learnings across all of our markets and can identify quickly which meals drive repeat purchases. By adding the nuanced and market specific insights from our local teams we ensure a best-in-class value proposition for our customers."
The future of meal kits
The food industry is constantly evolving in a bid to cater to changing consumer demands, but Cox isn't worried about shifts in behaviour or new food movements. 
The data-driven direct-to-consumer approach places HelloFresh in good stead to foresee changes in behaviour and react to new trends quickly, she explained.
"By investing in a wider choice of recipes, diet-specific offers, ready-to-eat meals and our offer of additional pantry items, HelloFresh Market, we will continue on our growth path.
"In general, we expect consumers to increasingly use food e-commerce services which at the moment still only account for a marginal size of the total food or even grocery market. While existing before, the pandemic has accelerated the trend towards e-commerce. In the last two years we have observed a massive, sustained shift towards buying groceries online."
References
www.grandviewresearch.com/industry-analysis/meal-kit-delivery-services-market
Biography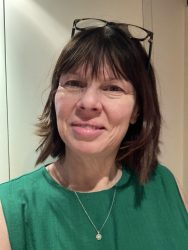 As Associate Director Food Safety & Compliance at HelloFresh International, Janet Cox has been with HelloFresh since 2020. With more than 20 years' experience in the food industry as a food safety professional, she has worked in a number of sectors, including government enforcement, consultancy and quick service restaurants. In the food safety quality assurance team, she plays a critical role in developing and implementing compliance standards throughout the international HelloFresh system. She is directly accountable for distribution centre food safety compliance and the health and safety strategy across all HelloFresh international markets, whilst also elevating a quality safety culture across the brand.