Collaboration is key: how Givaudan's new Protein Hub is uniting the industry
Givaudan's new Protein Hub in Zurich has been designed with collaboration in mind. The ingredients manufacturer is hoping that by bringing the industry (and even competitors) together, protein innovation can continue its recent trajectory.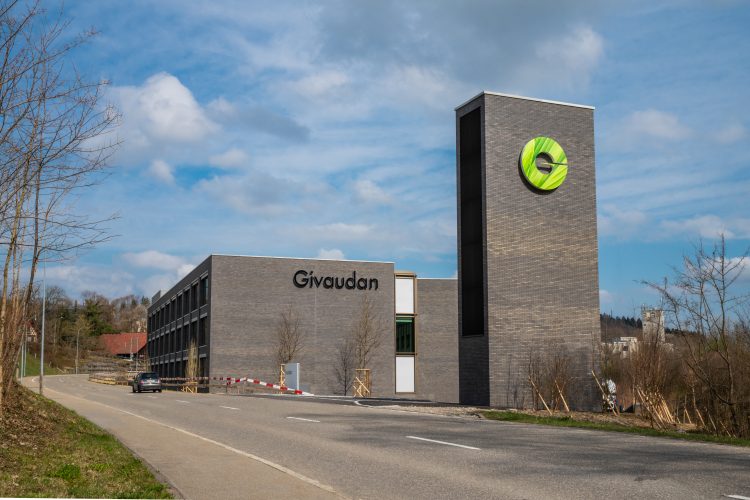 The new site will be located in Zurich Credit: Givaudan
The world of protein is evolving at a startling pace. Innovation is everywhere within the sector, and rightly so – if it wants to continue its breakneck speed of progress, which has seen alternatives created for almost every type of protein imaginable. To facilitate this continued growth, Givaudan has opened a new Protein Hub in Zurich, which it hopes will bring manufacturers together to collaborate and share ideas that will continue to progress the protein market. With that in mind, New Food sat down with Fabio Campanile, Global Head of Science and Technology at Givaudan Taste & Wellbeing Division, to discuss the new hub and the impact it might have on the sector.
What is the new Protein Hub?
Fabio Campanile: Our protein innovation centre is essentially a place where our customers can come and co-create new products with us in the space of alternative protein. It's equipped with a kitchen featuring all the latest state-of-the-art equipment – everything needed for the job. People will come here and leave with the product. The beauty of our centre is that it's connected to a science technology organisation. We do a lot of research here on the building blocks of our technologies that feed into our capabilities to produce these products.
What's the aim of the centre?
FC: It has two purposes. One is certainly servicing our customers; offering an opportunity to develop these products together and really showcase our capabilities. At the end of the day, we are facilitating this process – we are not selling consumer products per se. But we manufacture some of the key building blocks to make these products taste good and look good.
With all the knowledge we possess regarding the equipment, we are also able to produce the right texture and appearance of the product. As I mentioned previously, alongside this we carry out research activities. We continuously innovate on our products and offerings to make sure that we stay ahead of the curve.
Why opt for another centre in Europe?
FC: Our vision is actually to be connected to customers in various regions, as deeply as possible. It's important to also understand local needs; local consumer needs and consumer trends. They clearly vary between locations. For us, our first step was Singapore, but we've now launched the Zurich Innovation Center, which is very much connected to the European ecosystem of customers. Soon we will also open one in San Francisco to cater for North America, and more to come!  We believe that it's important to stay relevant locally and make sure our customers can comfortably reach us without having to travel between continents.
The beauty of this innovation hub is also that it's connected to local ecosystems. We believe that the magic comes from collaborating with external partners too, whether it's an institute or a startup.
How will cooperation in the new centre speed up protein innovation?
FC: The beauty of co-creation is that we bring all our knowledge to our customer and unite it with their intentions. We provide an awful lot of data points for them and inspiration to actually get the job done. 
For example, we can go from understanding consumers to really understanding ingredients and the trending technologies we need to use to make that end product possible. We can even inspire them from a culinary point of view. It's not just about making the chicken strip or the burger, it's actually pointing out which culinary dishes could be of interest, and inspiring the journey of our customers. As I said earlier, the fact that we can connect with different partners as well allows us to broaden that inspiration further.
Should there be more cooperation between manufacturers? Even if they are competitors?
FC: Yes! We are undertaking a huge mission, namely sustainability, whereby the food industry must innovate and revolutionise the way we eat, nourish and feed the world.
I think the key here is collaboration. The food industry, through collaboration, has great capacity to change the way we eat for the good of the planet, and for the good of its people. The innovation I've seen in the last five years has been sparked by several collaborations. We realise we can't do it on our own. We each can contribute to the shared goal; the more we collaborate, the more new products we can bring to the market – fast.
The same is also true from a long-term perspective. While previously innovating was an internal activity, now we want to be close to other innovators, to progress faster. Why wait for internal processes to do things, when there may be others with faster technology?
It's better to collaborate; contribute different strengths and ideas so that the result is greater than the sum of its parts. We really believe that collaboration is the key. We've seen it happening in the last five years a lot, and I believe it will go even faster because that's the way we can win.
Are manufacturers nervous about sharing their processes with each other?
FC: There is obviously always a level of anxiety, but I think the big mission here for many of the manufacturers relates to speed – and that's what we are here for. Speed to market is essential. Having your product on the shelf and delivering on consumer needs is essential. It's not about insulating ourselves and protection; it's about being really fast to market.
We certainly don't feel shy collaborating with people that are also providing technologies that are complimentary to ours. For instance, very recently we collaborated with startups like Redefined Meat and others in the ingredient space. We try to work with these people to approach the work from a different angle in order to help our customers.
Openness is clearly crucial, but we're on a journey to get there. I wouldn't like to say that the food industry is there right now, but collaboration is certainly something I've seen blossoming in recent years.
Biography

Fabio has a PhD in Chemical Engineering from Nottingham University and an MBA from Vlerick Business School in Belgium. Prior to joining Givaudan in 2007, Fabio was the Flavour Delivery Section Head for Quest International in the Netherlands.
Since joining Givaudan, Fabio has held several Science and Technology roles in Flavour Delivery Systems and Benefit Platform Management before moving to the Commercial organisation as Head of Flavour Creation & Application in EAME in 2013. As of June 2016 Fabio is accountable for leading and executing on the Science & Technology divisional strategy.