The 10-day VP/MAP rule
In an article written before today's announcement on VP/MAP from the FSA, David Lindars from the BMPA explains why the UK regulation needed a change…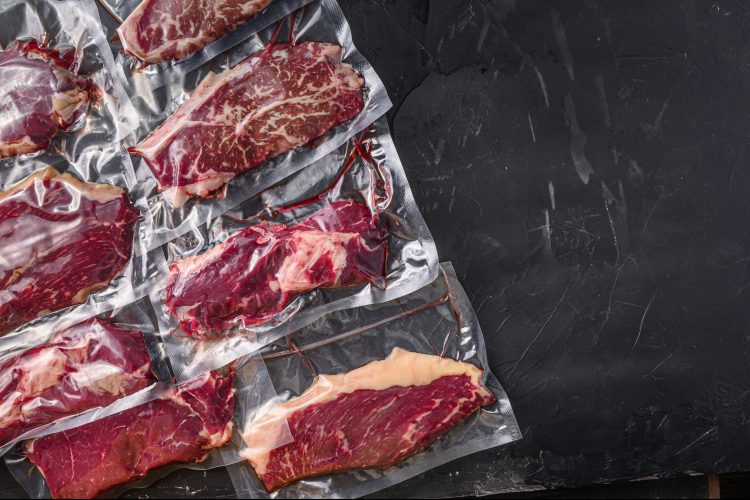 On 8 December New Food issue 6 2020 went to press. At the time of writing this article, the UK Food Standards Agency (FSA) Vacuum Packed/Modified Atmosphere Packed (VP/MAP) Guidance (FSA, 2017) restricted the shelf life of VP/MAP foods (including fresh meat) held at temperatures between 3 and 8°C to 10 days, unless there are suitable grounds to extend this period. 
In this piece (taken from Issue 6 2020), we hear from David Lindars, Technical Operations Director at the British Meat Processing Association (BMPA), on why this 10-day rule needs a review. Since he penned this article, new regulation has been announced from the Food Standards Agency (FSA). From now on, food business operators can choose a safe shelf-life for these specific products in line with their existing food safety management systems, in the same way they already do for other types of food. More details on the revised rules can be found here. 
Despite the change in regulation, the below article provides further context on why this update was so sorely needed…
The practice of 'skin packing' a meat product to a tray is considered a version of vacuum packing and is growing in popularity in the UK. Skin packing also lends itself to the addition of garnishes, which carry an inherent microbiological risk. Therefore, as meat is unlikely to achieve any of the controlling factors that might be considered to extend freshness, it is deemed that these products should not be given a shelf life of longer than 10 days, according to current guidance. To extend this established shelf life, a series of tests must be carried out on each product line to prove its safety beyond 10 days.
The situation is very different in practice. Currently, the industry applies a chilled shelf life of two to three weeks to retail packs. The incidence of Clostridium botulinum poisoning associated with commercially produced fresh meat in the UK is zero, despite the lack of controlling factors.
Clostridium botulinum and VP/MAP chilled foods
In January 2019, a report was published by the British Meat Processors Association (BMPA) and Meat and Livestock Australia (MLA) as an open access document. This was then peer reviewed and published in April 2020, also open access. The BMPA believes that this new peer-reviewed scientific evidence represents a comprehensive piece of new research. There is considerable consumption of VP/MAP products globally with no evidence of deaths resulting from packs with a shelf life of more than 10 days. Exposure assessments (number of packs sold under the same conditions with no illness) can contribute to due diligence; given that 100 million to one billion packs were sold without illness, the extended shelf life was considered safe for C. botulinum.