Antibiotic claims vs vet drug sales – something's not adding up
Jackie Bowen highlights an interesting disconnect between the rise of veterinary antibiotic sales and an increase in free-from antibiotics claims on food products; is there a scandal is on the horizon?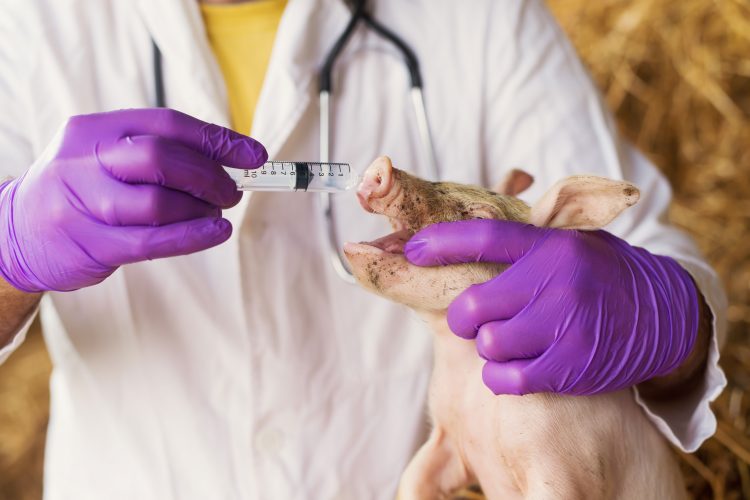 The Economist declared 2019 the "Year of the Vegan." And according to the Washington Post, demand for meatless burgers at major fast-food chains has grown so fast that producers have been unable to keep up. High-end fashion houses like Gucci and Calvin Klein are now completely fur-free. Even the electric car company Tesla has begun offering a vegan version of its vehicles, with synthetic leather seats and trim. And, for consumers that have not made the switch to a plant-based diet, improvements in animal welfare have been on the rise too.
Consumers concerned for animal welfare
According to a study entitled, 'Consumers' Concerns and Perceptions of Farm Animal Welfare' published in the March 2020 edition of Animals, there has been an evolution of consumers' perceptions and concerns about the effects that food production systems intensification has had on farm animal welfare. More specifically, consumers' concerns about farm animal welfare can prevent them from buying some products. The study concludes that farmers, businesses and members of the food chain need to be informed of the evolution of public perceptions and consumer concerns in order to make informed decisions. This is the only way for the food industry to improve its sustainability, social responsibility and public credibility, which will allow it to maintain its social license through perceived ethical approval.
The animal protein industry has recognised this consumer expectation call to action, embracing marketing claims like 'free-range', 'grass-fed', 'cage-free', 'antibiotic-free', and 'hormone-free'.
What systems exist to validate claims?
Sounds like a scandal in the making to me.
In the US, meat product claims are governed by the United States Department of Agriculture (USDA) Food Safety Inspection Service (FSIS). The mission of the USDA FSIS is to protect the public's health by ensuring the safety of meat, poultry and processed egg products. And this regulatory oversight is absolutely needed, especially given that the Centers for Disease Control and Prevention reported that approximately 70 percent of all medically important antibiotics in the United States are sold for use in animals. In fact, the quantities of antibiotics sold for use in US food-producing animals increased by nine percent in 2018, according to recent data from the Food and Drug Administration (FDA).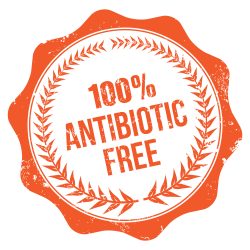 Pew Trust states that this rise in sales ended a two-year decline that followed the implementation of an FDA policy prohibiting the use of medically important antibiotics as growth promoters and establishing veterinary oversight. Stakeholders had hoped that this decline signified the beginning of a downward trend after sales of veterinary medicines rose 24 percent from 2009 to 2015. Did you catch that disconnect? I'll summarise…
Veterinary sales on rise
The marketplace is seeing an increase in claims including 'antibiotic-free' and 'hormone-free' in response to the growing consumer concern for animal welfare. Meanwhile, there is an increase in veterinary drug sales. Perhaps to serve as the proverbial cherry on top, a Consumer Reports survey found 60 percent of consumers say they would be willing to pay at least $0.05 cents more per pound for meat products labelled antibiotic-free. Sounds like a scandal in the making to me.
Illegal drug residues in the nation's food supply are a concern to the FDA as well. The Center for Veterinary Medicine's Division of Compliance is responsible for reviewing violative residues reported to the agency by the USDA FSIS. The residues are ranked using a Risk Model to ensure Federal and/or State investigation of the residues of greatest public health concern for which assignments are issued. That statement alone, a direct excerpt from the FDA veterinary compliance/enforcement of drug-residues website, confirms that drug residues are showing up in the food supply. It's just the ones that are of greatest public health concern that are getting addressed.
Due to consumer's rising concerns over animal welfare, coupled with the sea of largely unsubstantiated on-package claims, we can expect residual veterinary drugs in foods to be of growing consumer (and litigatory) interest.
What's a worried brand to do?
Trust but verify. Perhaps you use a comanufacturer or only employ some animal-protein- containing ingredients in your products. Chances are you rely on a supplier-supplied Certificate of Analysis (C of A). Protect your brand. Do the occasional double check to have those products tested by an independent laboratory to ensure your supplier stays true to the C of A promise.
Incorporate veterinary drug testing into your Hazard Analysis and Risk-Based Preventive Controls (HARPC).The term comes from Food Safety Modernization Act (FSMA) which is also referred to as the 'Preventive Controls Rule' for the food industry. Among other requirements, the Preventive Controls Rule requires brands to identify food safety and adulteration hazards associated with their foods and processes. Consider residual veterinary drugs one of those potential risks.
Review your marketing materials, labels, and product claims through the lens of a consumer. Ask yourself (and your marketing department) to evaluate any on-package claim through the lens of a consumer. If you can't provide more detail on a product claim on pack, refer consumers back to your website to learn more. Use compliance with legal and regulatory tolerances as your compass, and consumer expectation of safety as your true north.
About the author
Jaclyn Bowen MPH, MS is the Executive Director of Clean Label Project and a food safety and quality systems engineer. Prior to coming to Clean Label Project, she spent 15 years at the World Health Organization Collaborating Centre, NSF International, working on the creation and enforcement of food safety and water quality standards and compliance systems.