Why water efficiency is key to creating a sustainable food system
PepsiCo's Chris Daly discusses how the multinational food and beverage corporation is finding innovative ways to tackle long-term sustainability challenges and create more environmentally-friendly processes.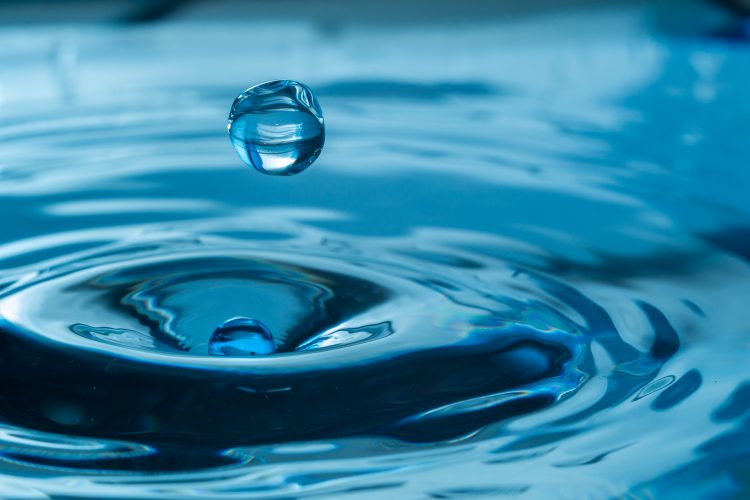 Creating a more sustainable food system should be the priority for the global food and drinks industry.
Over the next 30 years, global agricultural demand is expected to grow by as much as 50 percent. This means we need to feed more people than ever before, and we need to do this in increasingly tough conditions. The contrast between people's needs and the conditions for growing is stark and will bring huge pressure to the global food system – from how food is grown right through to how products are made.
Flowing through the whole system is water. We depend on water for manufacture as much as we do for growing, but according to the WWF, two-thirds of the world's population may face water shortages by 2025.1
At PepsiCo, our food and beverage products are enjoyed by consumers more than one billion times a day. We recognise that we have a fundamental role to play in creating a sustainable food system. Our Sustainability Agenda is designed to help create a system that is set up to meet people's needs without exceeding the natural boundaries of the planet and we do that throughout our value chain.
Growing more with less
PepsiCo is a business built on agriculture – across Europe we partner with over 3,900 farmers to source the highest quality oats, corn, apples, nuts and milk, and we are the biggest buyer of potatoes in the region.
Approximately 70 percent of the world's freshwater is used for agriculture, however around 60 percent of this is wasted due to inefficiency and leaky irrigation systems.
We know how critical it is to improve our water-use efficiency in our agricultural operations, which is why we have been investing in precision agriculture tools that use state-of-the-art technology to grow more crops while using fewer resources.
For example, our crop monitoring technology links a mobile and web based platform to allow growers to unearth how their crops are performing through live in-field crop monitoring across 200 data points, enabling growers to know how much water our crops need and when.
We have been using this tool to help us reduce water usage in Spain, where we began using crop monitoring in conjunction with irrigation scheduling across 40 of our fields. Before using the tool, 48 percent of the fields were applying the right amount of water. Since using it, this has shifted to 92 percent.
Taking a slice out of water consumption in our factories
At PepsiCo, we have set a goal to improve operational water use efficiency by 25 percent in our manufacturing plants that are located in high water risk regions by 2025. If you walk into a PepsiCo factory, you will see that creating efficiencies are a priority in all areas, including water.
Ongoing innovation is crucial, and we have a whole team dedicated to creating breakthrough technologies to help us reduce our water consumption and optimise our efficiencies.
One example of these technologies is called the 'Splash Cone', an innovation created by our technical team. The new technology, which works like a water sprinkler, more efficiently distributes water around our potato slicers, making each drop go further. A simple idea with a big impact.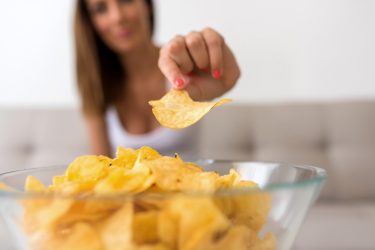 In fact, this impact has been unprecedented. We estimate that the innovation will help us to save 640 million litres of water every year globally. That's the equivalent of 320 Olympic size swimming pools. Across, Europe alone we will save 200 million litres of fresh water, reducing our water usage in crisp factories by two thirds. This amounts to a 66 percent reduction in water used for Walkers' and Lay's potato preparation and slicing.
The innovation process was a collaborative effort. It involved drawing up sketches, creating CAD models and rapid prototypes using a 3D printer. To create the protype required a cross-functional team, across Food Safety, Operations, Factories and R&D. This team was quickly established in order to accelerate the testing of the new Splash Cone. We then trialled the technology in a Walkers factory in the UK.
The technology, which is proprietary to PepsiCo, has been so effective, that it has been rolled out at each of our Europe crisp manufacturing locations, and will be implemented into every PepsiCo factory across the globe. This makes it the fastest technology change we have implemented at a global scale.
Investing in sustainable factories
Another example of how we are striving to improve water efficiency is our new 'Cocina de Alvalle' plant. This will soon become operational ahead of the gazpacho season with investment in technology which will provide sustainability improvements in water and energy consumption reduction. Following an announced investment of €31 million in 2017, during Q2, our Alvalle gazpacho plant became fully operational.
The facility is based in Murcia in Spain and will produce more than 25 million litres of gazpachos, during this summer season. The plant was designed to produce more using fewer resources; from the fields to the final packaging, all processes have been engineered to be highly productive and environmentally sustainable. By using the latest technology, the plant will reduce water consumption by 30 percent. These improvements have been delivered through the recovery of rainwater, which can be used for garden irrigation and road cleaning.
Such technology is also good for carbon reduction, energy consumption will be down by 20 percent compared to the previous plant and it will have virtually zero waste as a result of the use of natural lighting and the high efficiency of energy equipment in all areas. The new plant also uses electricity from 100 percent renewable sources and incorporates high-efficiency boilers, solar panels for hot water and photovoltaic panels for electricity generation.
Cocina de Alvalle has the highest standards of efficiency and innovation and is designed to use the minimum amount of natural resources required, building on our already strong track record on water consumption and on energy.
Investing to protect water sources
Scarcity of clean water is a growing risk, and one that has been highlighted by leaders across the globe in recent years. Water security is being damaged by a multitude of causes, including global warming, environmental damage and poor water infrastructure, which is being exacerbated through increased water demand and wastage. As a result, there are more and more locations around the world where access to clean water is becoming a concern. With so many different factors in play here, everyone – including governments, NGOs, businesses and individuals – have a role to play in addressing water security.
PepsiCo now has identified four High Water Risk sites in Europe where we need to particular focus and invest to manage water challenges. Our work in these areas involves three key targets for 2025:
To achieve 100 percent water replenishment
To adopt the Alliance for Water Stewardship standards
Improve water efficiency by 25 percent.
In 2019 we replenished 1.6 billion litres of water in high risk areas across the world, and this is something that will continue to be a key focus going forward.
Additionally, we have partnered with Water Intelligence (WINT) on a pilot to reduce water consumption at our Veurne site. This involves using digital monitors and machine-learning to detect and stop water leaks at source – with the potential to cut annual water consumption at plants by 25-30 percent and prevent associated damage.
A sustainable food system, and PepsiCo's business, depends on water at every point along the value chain – from the farms where we grow our crops, through to our manufacturing processes where water is used to wash and cut the ingredients that make people's favourite snacks. We know how critical it is to improve our water-use efficiency in our operations, and we know that systemic problems, like water scarcity, require cross-sector solutions.
The global pandemic has brought into sharp focus the need to address our collective long-term sustainability challenges. It is clearer than ever that organisations such as PepsiCo and our partners need to take bold steps to catalyse positive change and bring about a stronger, more sustainable future for everyone.
References
About the author
Chris Daly has worked for PepsiCo for 27 years, predominantly in Supply Chain and Financial leadership roles.
Having worked as a supply chain leader over the last decade, sustainability has been a critical part of Chris' role, and three years ago he formally took ownership of leading the sustainability agenda as part of his responsibilities to transform PepsiCo's Europe's supply chain. In his role as VP, Supply Chain, Strategy, Transformation and Sustainability, Chris leads PepsiCo's work to embed sustainable thinking, practices and technology into the European supply chain.
A key area he is driving is to establish end to end sustainability thinking into core decision-making and processes across PepsiCo's business, alongside partnering with all stakeholders to make sustainable choices more accessible.