Amazon is shipping expired food, according to CNBC and 3PM report
At least 40 percent of the 100 top-selling food items on Amazon have five or more reviews about the items being expired, says report from CNBC and 3PM.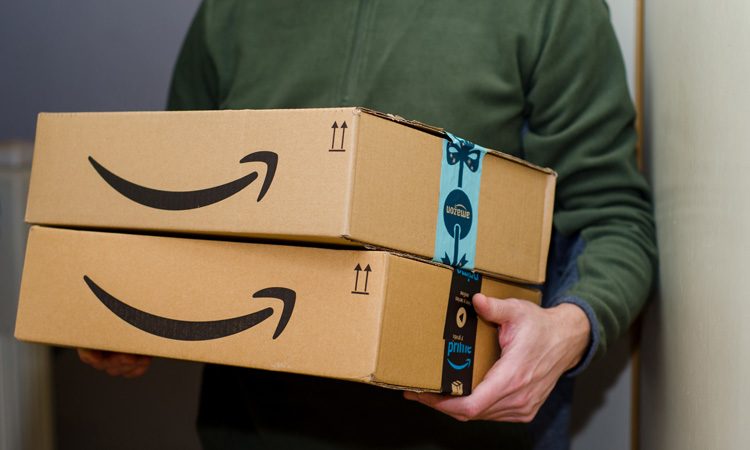 Amazon's marketplace consists of millions of third-party sellers and has become the location of many consumers' food shopping, especially since the company's acquisition of Whole Foods over two years ago.
However, an increasing number of consumers are allegedly finding that the food section is backlogged with expired food products, such as baby formula, beef jerky and granola bars.
Items are arriving spoiled and past their sell-by date, Amazon customers have said. According to CNBC, who published a report about the matter in partnership with data analytics firm 3PM, interviews with brands, consumers, third-party sellers and consultants all point to loopholes in Amazon's technology and logistics system that allow for expired items to be sold with little to no accountability.
Amazon's marketplace has grown to millions of sellers, making it hard for the company to adequately police the platform
Food sellers are among the more than 2.5 million businesses using the site for distribution, a group that now accounts for 58 percent of merchandise sold on Amazon.
CNBC reportedly scanned the site's Grocery & Gourmet category and uncovered customer complaints about expired hot sauce, beef jerky, granola bars, baby formula and baby food, six-month-old Goldfish crackers and a 360-pack of coffee creamer that arrived with a "rancid smell".
Closeout sales and liquidation warehouses can be a hotbed for expired food that end up on Amazon, CNBC said. For example, in 2017, when Starbucks announced it was shuttering its Teavana locations, sellers purchased discounted tea merchandise and resold it on Amazon. Today, some of these Teavana products are still listed on Amazon, despite being discontinued over two years ago and displaying a 'not for resale label' on the listing.
An Amazon spokesperson told CNBC that products sold on the site, including those marked not for resale, must comply with laws and Amazon policies. Third-party sellers who are selling items intended for human consumption are required to provide Amazon with an expiration date and must guarantee the item has a remaining shelf life of 90 days.
"There is no indication of how well that policy is enforced," said Thomas Gremillion, Director of Food Policy at advocacy group Consumer Federation of America.
According to the CNBC report, an Amazon spokesperson said that the company uses a combination of human and artificial intelligence to monitor the 22 million-plus pieces of customer feedback received weekly for product quality and safety concerns. Amazon may remove products or suspend an account if the seller does not follow these safety guidelines.
Amazon needs to rely on more than just customer complaints and refunds to catch expired foods before they are sold to consumers
Even with tools currently in place, consultants who advise sellers have said that Amazon needs to rely on more than just customer complaints and refunds to catch expired foods before they are sold to consumers.
The CNBC report stated that a potential issue is that consumers generally do not know if they are buying from a big seller, small seller or from Amazon itself.
"When shoppers receive expired products from third-party sellers, they often leave negative reviews or seller ratings for the manufacturer, who has nothing to do with the sale. Many food manufacturers feel they are at a loss when it comes to controlling third-party sales of their products on Amazon," said Michael Neuwirth, a spokesman for French food group Danone.
Here is Amazon's statement in full, from the CNBC report:
"We work hard to make sure customers receive high quality products when they order from our store. We require all selling partners to abide by strict product quality guidelines and we use a combination of artificial intelligence and manual processes to monitor for product quality and safety concerns in our store. We have robust processes in place to ensure customers receive products with sufficient shelf life. We also monitor more than 22 million pieces of customer feedback we receive weekly to detect concerns including where a product is expired or has product quality issues even if not expired, and when we find an issue, we work quickly to investigate, take appropriate action and improve our systems.
"While we may remove a product from sale and take appropriate action against the seller, we preserve all authentic reviews that meet our community guidelines. If customers have concerns about items they've purchased, we encourage them to contact our Customer Service directly and work with us so we can investigate and take appropriate action. Our customer service teams are empowered to instantly stop sales of an item if required. With the A-to-z Guarantee, customers are always protected whether they make a purchase from Amazon or a third-party seller."