Millets market to exceed $12bn by 2025
Favourable government initiatives to proliferate the global millets market size over 2019-2025.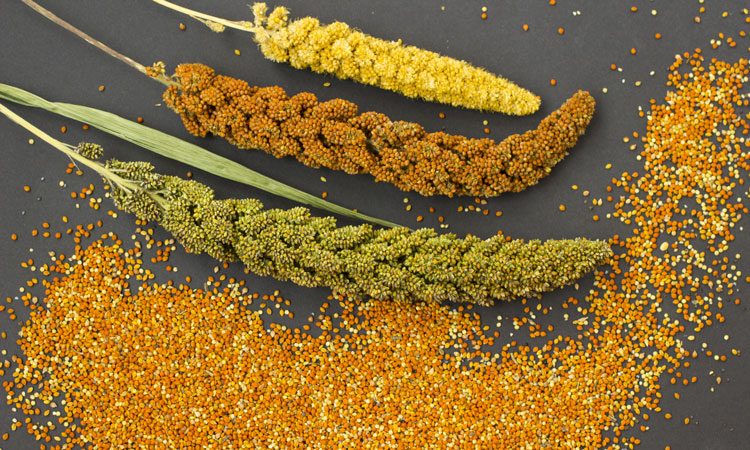 The support of government initiatives are likely to enhance the global millets market size.
According to new research by Global Market Insights, Inc, the millets market is set to grow from its current market value of more than $9 billion to over $12 billion by 2025.
Increasing interest in reviving the consumption of millets across various countries is favouring the growth prospects of this market in recent years. A number of initiatives are also being undertaken toward enhancing millet cultivation and consumption to reduce health risks caused due to diabetes, obesity, cardiovascular diseases.
Unified approaches among millet suppliers and food and beverage manufacturing companies to fulfil the demand of millets has been crucial to proliferate its industry size.
From curing diabetes to fulfilling nutritional requirements in infants, millets have numerous nutritional properties.
It also contains calcium, iron and fibers which helps to fortify essential nutrients for the healthy growth in children. The usage of millets in infant food and nutrition products is increasing and many manufacturers are expanding their business operations by acquiring smaller firms.
It has also found usage in beverages like beer. Gluten-free beers are specially produced for individuals focused on reducing their gluten intake or diagnosed with celiac disease or a gluten intolerance. Breweries have started to add gluten-free beer option to increase their consumer base.
Numerous developing nations and federal governments are framing long-term policies to roll out nutrition programs aimed at tackling malnutrition. The support of government initiatives and inclusion of millets in various food and beverage products are likely to enhance its industry size.
As an example, according to the Agriculture Commissioner of India, the government would invest in promotional activities to increase the production and consumption of millets in the nation. India is the largest producer of pearl millets followed by China and Nigeria and was the foremost country to account for more than 45 percent of its overall demand in the APAC region in 2018.
The efforts being made by governments of a fast-growing nation like India would help the regional millets market trends to flourish in the future.