Sweet potato usage from global food companies are on the rise
According to new research, introductions of food and beverage products that use sweet potato increased by a CAGR of 21% from 2015 to 2018.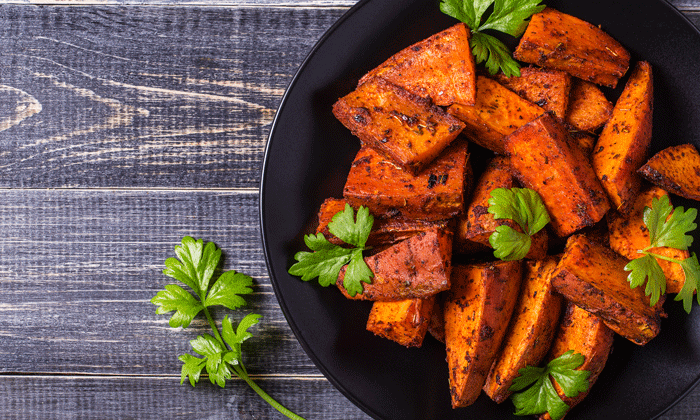 The US Department of Agriculture (USDA) has also just released its Census of Agriculture. This revealed that the amount of acreage devoted to sweet potatoes expanded 37.6% in the US for the period from 2012 to 2017, which is the biggest increase for any vegetable crop measured by the USDA.
The rise of the sweet potato reflects a shift in global diet and nutritional preferences with consumers embracing 'healthy swaps' that replace foods like white potatoes with more healthful alternatives. Sweet potatoes offer significantly higher levels of vitamins A and C than white potatoes, are rich in beta-carotene, have slightly more fibre than white potatoes, and also have a lower glycemic index.
The report (from Innova Market Insights) further showed that the baby meals category accounted for 14% of new sweet potato launches over the period, the highest share for any category measured. But growth was also robust in: cakes, pastries and sweet goods; vegetables; ready meals; cassava and other root-based snacks; and gummies/jellies – with each of these five categories racking up CAGR gains of 25%.
"Sweet potato is increasingly used as a base ingredient for natural red colour alternatives to carmine, a food coloring derived from insects," said Tom Vierhile, VP of Strategic Insights North America for Innova Market Insights. "Food makers that use carmine cannot label their products as 'vegan', an increasingly attractive designation for consumers seeking to reduce or eliminate animal-based products in the diet. This is helping sweet potato gain traction in food ingredients like food colours."
Cultivation of sweet potatoes has traditionally been limited to humid subtropical to tropical climates, the former in US states like North Carolina and Louisiana which provide the 120 to 150 days to maturity that sweet potatoes require. However, even that is changing. Canadian researchers recently announced the availability of a new variety of sweet potato called Radiance that matures in as little as 100 days – fast enough to harvest in the Niagara region of the country.
Assuming Radiance and other faster-maturing sweet potato varieties like it catch on, the sweet potato story seems destined to add additional chapters in more temperate regions around the globe.
Related organisations
Related people