Significant cost to manufacturers as a result of 'no-deal' stockpiling
Food manufacturers and businesses are currently facing rising costs in relation for food stockpiling in case of a 'no-deal' Brexit.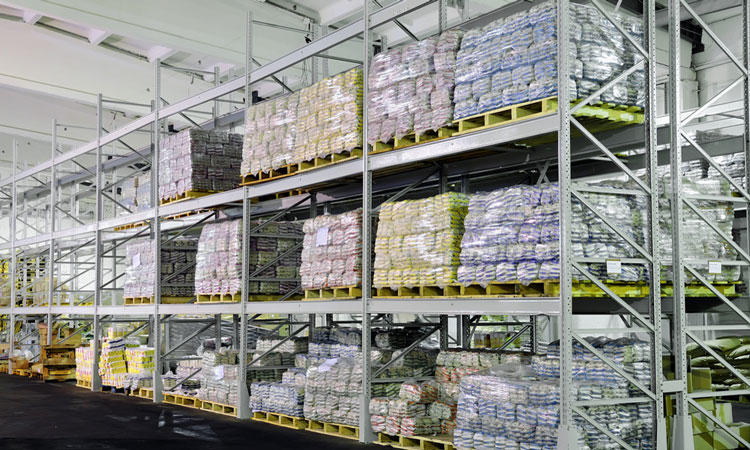 The Food and Drink Federation (FDF) has mentioned in its latest Food and Drink Business Confidence Survey that over a third of food and drink manufacturers surveyed are reporting an increase in costs as a result of stockpiling ahead of a possible 'no-deal' Brexit.
With less than five months to go until the UK is scheduled to leave the European Union (EU), FDF's quarterly surveys have shown a significant decline in business confidence amongst food and drink manufacturers during 2018. Economic uncertainty has seen net confidence amongst food and drink manufacturers decrease by 21 percentage points when comparing results reported in Q1 with those reported in Q3.
When looking ahead to 2019, two thirds of businesses FDF spoke to identified future tariff implications as a risk to their business. Just under 60% of businesses surveyed thought business investment across the overall UK economy would fall in 2019, while more than 96 per cent expect to see rising input prices.
For SMEs, who make up 97 per cent of the UK's food and drink manufacturing sector, retail market consolidation was one of the top three barriers expected to impact the success of their business in 2019. This follows the recent takeovers of Booker by Tesco, Nisa by the Co-op, and the proposed merger of Sainsbury's and Asda which present significant concerns for UK manufacturers. 
Business conditions for food and drink manufacturers have been especially difficult this year, in part due to the fall in the value of sterling which has contributed to increased costs of ingredients and raw materials. More than three quarters (79 per cent) of businesses FDF spoke to reported increased ingredient costs as the biggest impact on their businesses in Q3, while 71 per cent of those polled cited increased packaging costs.
Ian Wright, FDF Chief Executive said: "These results tell us just how seriously the food and drink industry, the UK's largest manufacturing sector, takes a 'no-deal' Brexit. It is a grisly prospect to which we edge closer every passing day. Yesterday's announcement from the Chancellor – with measures to support productivity, exports, enterprise and investment – offers some respite for our SME food and drink manufacturers.
"But there is significantly increased worry across the sector following the announcement of the Chancellor's new tax on plastic packaging. This will undoubtedly place many more financial burdens on UK food and drink manufacturers – that loads on cost at a time when just under three-quarters of our members report that their packaging costs are increasing. The storm clouds are gathering."