2 Sisters creates 200 jobs at Carlisle factory with £7 million investment
M&S Head of Food Technology Kate Stein said the investment would enable the retailer and 2 Sisters to become more responsive to customers' changing needs.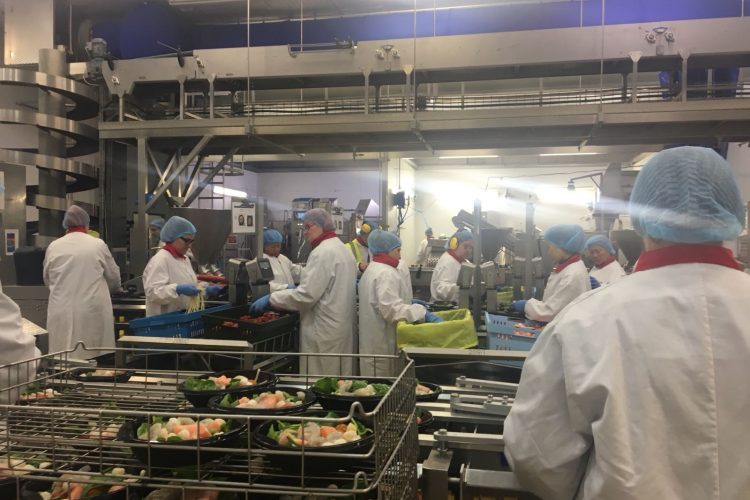 2 Sisters is investing £7 million in its Carlisle food factory.
2 Sisters Food Group is creating 200 jobs with the investment of £7 million at its prepared meals plant in Carlisle, Cumbria, after winning new business from food retailer Marks & Spencer (M&S).
The investment will extend the firm's Cavaghan and Gray site and secure its long-term future. The money will be spent on a new state-of-the art vegetable processing facility – including new cooling tunnels, steam-injected kettles for cooking and cooling sauces and new coating systems – and two new automated packing lines.
The equipment will enable 2 Sisters to fulfil a major new contract from M&S to expand its product ranges. More than 30 new products will be developed at the site, including 'gastro' and fish meals with vegetable accompaniments.
Production of fish meals has already begun, while the new gastro ranges and vegetable accompaniments will be launched later this year and early next year.
Part of the investment will used to build new facilities – including a new canteen and changing rooms – for the site's 1,250 staff.
More than 200 new jobs will be created in the manufacturer's operational, technical and supply chain divisions.
'Truly world-class business'
2 Sisters Food Group CEO Ronald Kers said: "Our vision is to create a truly world-class business, who is trusted to deliver. So we are delighted such a prestigious customer as M&S recognises and values us as a reliable partner, with the ability to create quality food, for the right price in a sustainable and transparent way.
"Delicious, healthy, convenient and affordable food is increasingly being sought by consumers and our business can work extremely closely with customers like M&S to create own-label brands that truly differentiate themselves from competitors," said Kers.
'Transforming our supply base'
M&S Head of Food Technology Kate Stein said the investment would enable both partners to be more responsive to customer needs: "We are transforming our supply base to create a faster, more commercial network which will improve value and availability for our customers," said Stein. "The new site extension at Carlisle will help us react more quickly to consumer tastes and develop and deliver great quality, innovative products to market."
John Stevenson, Conservative MP for Carlisle, said the investment would benefit the local economy. "The addition of 200 new jobs, for what is already a significant employer in Carlisle, will be a huge boost to our local work force, create opportunities for those looking for work and secure the future of a factory with a strong historical base in our city," said Stevenson.
The Cavaghan and Gray site already produces a range of fish products including British Salmon and asparagus and Gastro seafood casserole. Additions to the range planned for later this year will be: Gastro ham and chicken crumble, Gastro Beef Bourguignon, plus more than a dozen potato accompaniment dishes.
Meanwhile, 2 Sisters Food Group appointed Kers, formerly CEO of the €6bn international food company Müller, in May 2018.