UK Government announces new measures to halve childhood obesity by 2030
Chapter two of the childhood obesity plan has been met with a mixed response, with some saying its promises of consultations come at a time when firm action is needed.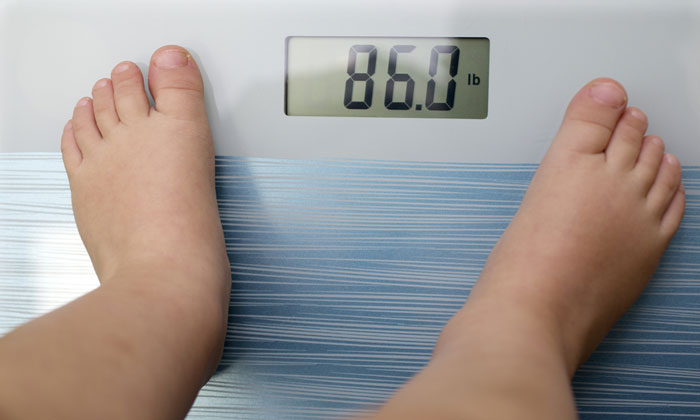 EPIDEMIC: A quarter of two to 10 year olds and one third of 11-15 year olds in the UK are overweight or obese
New measures to halve the number of obese children by 2030 have been announced by Health and Social Care Secretary Jeremy Hunt.
They include proposals to counter 'pester power' by preventing stores from displaying unhealthy food at checkouts or including it in buy-one-get-one-free deals, as well as a consultation on introducing clear, consistent calorie labelling on menus in restaurants, cafés and takeaways.
The Government is calling on industry to recognise the harm that adverts for foods high in fat, sugar and salt can cause.
It will consult on introducing new TV and online advertising restrictions to prevent children from being targeted by these unhealthy products, and to incentivise companies to reduce the sugar and calories in the products they sell.
This could include extending the current advertising watershed and considering limiting the number of unhealthy food adverts shown during children's programmes up to 9pm.
Mr Hunt said: "Parents want what is best for their children, but keeping them healthy and active can be difficult.
"It is near impossible to shield children from exposure to unhealthy foods. Parents are asking for help – we know that over three-quarters of parents find offers for sugary sweets and snacks at checkouts annoying. It's our job to give power to parents to make healthier choices, and to make their life easier in doing so.
"The cost of obesity – both on individual lives and our NHS – is too great to ignore. Today we are taking steps to ensure that by 2030, children from all backgrounds have the help they need for a healthier, more active start in life."
Barbara Crowther, Sustain's Children's Food Campaign Coordinator, said: "If the Government's Child Obesity Plan released two years ago was a disappointing starter, then Chapter Two promises a wholesome and effective menu of action, but still leaving room for a healthy next course.
"We fully support the Government's intentions on junk food promotions and marketing, but the consultations to come will be crucial. A commitment to consider is not a commitment to act, and children's health needs decisive action.
"There are still many measures that parents and health experts tell us are needed and we believe deserve attention in future, such as restricting kids' TV, film and cartoon characters on junk food packaging, junk food sponsorship in sports and more local powers to tackle this issue." 
The new measures, which build on the first chapter  of the childhood obesity plan, have been criticised for their lack of shape. Professor Graham MacGregor, Chairman of Action on Sugar and Action on Salt, said: "Whilst we welcome Chapter 2 of the Government's childhood obesity plan, it clearly lacks firm commitment and only promises consultations by the end of the year.
"Why has this not already been done given the original plan was published two years ago? What's missing is a fully joined up action based campaign which includes: uniform traffic light labels on out of home food rather than just calorie labelling, mandatory reformulation on sugar and calories, a tax on confectionery or unhealthy food with the opportunity to reformulate and only healthy products (not high in fat, salt and sugar) should be marketed across all platforms, including TV, digital and print marketing.
"Simply consulting about the nations biggest public health crisis is not going to save lives."
Speaking to HuffPost UK, Tam Fry, the Chairman of the National Obesity Forum, said: "It's an absolute travesty. I hoped for much more than that.
"As far as I'm concerned, the time for consulting has long gone. We've had all the consultations we need, what we need now is action."