Defra called to act as local abattoir numbers slump to critical levels
Over a third of small abattoirs have closed in the past decade, and a further 10 per cent have already closed this year, or are about to close.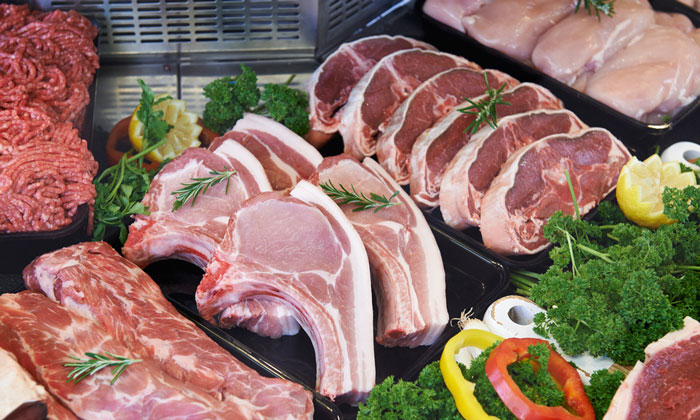 KNIFE EDGE: The warning was in response to Defra's recent consultation on the food system after Brexit
A campaign group has warned the UK Government that the country risks losing its local, traceable meat supplies if the current trend of abattoir closures continues. 
The Campaign for Local Abattoirs (CFLA) issued the call to action in response to Defra's Health and Harmony consultation.
Smaller abattoirs, it said, are essential for local meat marketing because only they are able to slaughter animals for farmers and let them have meat and offal back for sale to their customers, who can be assured that they are buying local, traceable meat.
The campaign consists of the Sustainable Food Trust, the National Federation of Meat and Food Traders, Fir Farm, Pipers Farm, Mettricks Butchers, Tideford Abattoir, Natasha Jenkins, and others.
Sustainable Food Trust Policy Advisor Bob Kennard coordinates the campaign. He said: "As more and more small abattoirs close, the distances to the nearest suitable slaughterhouse increase, until it is no longer financially viable for farmers, and the farm shops, farmers markets, local butchers and mail order meat businesses they supply are also forced to close. We have now reached a critical level, with several blackspots around the country where smaller abattoirs simply do not exist."
The CFLA paper says the benefits of smaller local abattoirs go way beyond simply slaughtering farm animals. They provide public goods including: higher animal welfare and lower emissions due to shorter journey times; increased economic benefits from keeping the profits of livestock production and butchery within local communities, and greater local employment. They also act as a catalyst for new local businesses to develop.
It added: "The reasons for this crisis are complex, but include strong downward pressure on profitability from high volume abattoirs supplying supermarkets; increased costs of waste disposal; excessive regulation hitting smaller businesses disproportionately and low prices paid to small abattoirs for hides and skins.
"The CFLA is calling on Government to publicly recognise the vital importance of smaller abattoirs and to establish an urgent in-depth enquiry to understand the multiple problems facing the sector; and with the help of the industry to come up with practical solutions, which could include mobile abattoirs which enable on-farm slaughter, especially in areas where smaller abattoirs no longer exist.
"One short-term action by governments to avert a collapse of the network would be an immediate cash injection to smaller abattoirs in England, Scotland and Northern Ireland, matching that committed by the Welsh Government. This will give a breathing space for sustainable, longer-term solutions to be developed across the UK, through the proposed indepth official enquiry."