CCTV becomes mandatory in all abattoirs in England
The beginning of a six-month adjustment period makes good on one of the Conservative Government's campaign promises.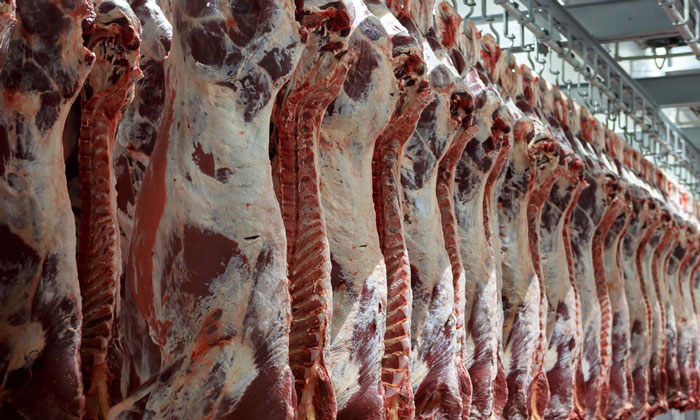 NOWHERE TO HIDE: The legislation has been brought in after high-profile incidents of animal cruelty
From today (May 4) every abattoir in England will be required to have CCTV cameras trained on all areas where live animals are present.
The move was part of the Conservative Government's campaign and follows a consultation by the Secretary of State for the Environment, Food and Rural Affairs last August.
Official veterinarians will have unrestricted access to footage to reassure consumers that high welfare standards are being effectively enforced.
All slaughterhouses will be required to comply in full by November 5, following an adjustment period of six months to enable businesses to install a suitable CCTV system.
Animal Welfare Minister Lord Gardiner said: "The Government shares the public's high regard for animal welfare and we are proud to have some of the highest standards in the world. Today we welcome the new law which requires mandatory CCTV in all abattoirs in England.
"We are a nation that cares about animals and these strong measures will ensure all animals are treated with the utmost respect at all stages of life allows us to continue to lead the way to raise the bar in high welfare standards."
The beginning of the adjustment period comes as the Food Standards Agency (FSA) are defending themselves from criticism over a dramatic fall in the number of abattoir inspections over the last six years. In 2011, it undertook more than 2,900 inspections, but last year that dropped by 40 per cent to 1,725.
The figures came out after a freedom of information request submitted by The Times. In the article the British newspaper published on April 3, an FSA spokesman said: "We have a permanent presence at all slaughterhouses and we have more meat hygiene inspectors carrying out this work than in 2011.
"Last year we carried out more than 2,800 audits, partial audits and unannounced inspections at meat plants to verify that food hygiene standards were being met."