Two meat producers issue voluntary recalls after unannounced FSA inspections
Both meat producers emphasised the voluntary nature of their recalls after the FSA's inspections, saying the measures were 'precautionary'.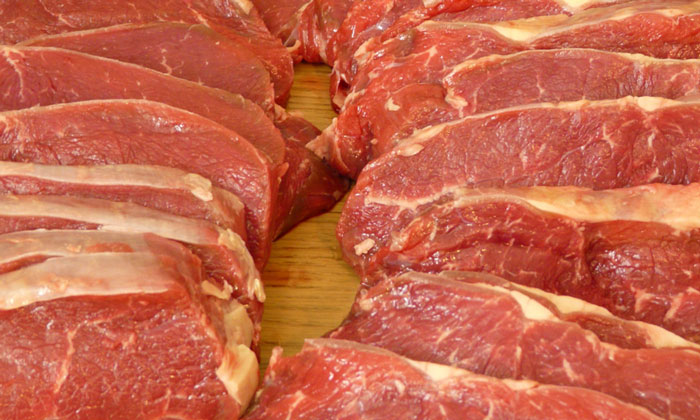 MEAT OF THE MATTER: Muscle Food markets itself as a supplier of lean meat for sports and nutrition. Fairfax Meadow serves customers "across the food service sector"
Two meat companies have voluntarily recalled products after unannounced inspections by the Food Standards Agency (FSA) unearthed concerns over the companies' procedures.
Muscle Food and Fairfax Meadow announced their recalls on Thursday (February 8) and yesterday (February 12) respectively. Both were subject to unannounced inspections by the Food Standards Agency and Food Standards Scotland and both raised inspectors' worries over their or their supplier's use-by-date practices.
In the case of Muscle Food, the FSA said it was concerned about its supplier DB Foods failing to comply with legal requirements. Muscle Food supplies DB Foods' meat through its website and is contacting all of its affected customers to make them aware of the recall, warning those who have bought any of the 54 affected products, listed here, not to eat them.
An FSA spokesman said: "There is no indication that people have become ill from eating meat supplied by DB Foods. We are continuing to investigate their procedures along with local authorities and further action will be taken if necessary.
"The recall of the affected products is a proportionate response to the issues found. We have no evidence of wider problems across DB Foods sites and no further action that would affect the business has been necessary. Distribution from their sites is continuing and is being overseen by FSA staff."
Muscle Food's founder, Darren Beale, published a video on Twitter on Saturday to defend his company against 'negative headlines in the national press', emphasising the voluntary nature of the recall.
He said: "Despite the majority of the products affected being well within the 10 day shelf life permitted by the FSA, we took the decision to angle this the Muscle Food way and put our loyal customers first.
"We voluntarily agreed to a precautionary product recall and we actively pursued the FSA to allow us to notify our customers and offer them a full refund sooner rather than later.
"The supplier's mistake is clearly unacceptable and I'm very sorry to any customers impacted by this issue, but any suggestion we were forced to do a product recall is inaccurate."
Mr Beale went on to point out DB Foods is BRC accredited, a global benchmark for food safety, and it "wasn't and still isn't possible for us to choose a BRC supplier with a higher food safety rating".
Fairfax Meadow
Fairfax Meadow's recall was also voluntary, after inspectors raised worries about "the procedures and processes the company had been using to apply use by dates on some of its products".
However, the FSA added that the company had acted properly and proportionately in swiftly withdrawing potentially affected products from the market.
A spokesman said: "Fairfax Meadow responded immediately to our concerns and are now changing their procedures. We are satisfied with the changes that are being made and at present we are not anticipating the need for enforcement action.
"Public health remains our top priority and at no stage has there been any indication that people have become ill from eating meat supplied by Fairfax Meadow. We, along with local authorities, are continuing to assess the situation and we are working with the business to oversee their product withdrawal."
Fairfax Meadow's Managing Director Penny Tomlinson said: "Fairfax Meadow has a relentless focus on safety, hygiene and quality. You our customers and the public you serve should expect nothing less from a leading meat supplier.
"You can depend on us for a safe, prompt and reliable service of the very highest quality.
"Fairfax Meadow is today (Sunday February 11) initiating a voluntary product withdrawal for certain batches of meat products with pack codes from 29 to 37 due to a product labelling concern raised by the FSA.
"This voluntary withdrawal reflects our desire to ensure our practices remain industry-leading and follows a dialogue with the FSA.
"It is being undertaken as a precautionary measure and has been promptly implemented. We have liaised with the FSA throughout and they have provided helpful guidance to us. Fairfax Meadow continues to operate as normal during this withdrawal period and no other products or deliveries are affected."