Scottish delegation arrives in Brussels ahead of glyphosate decision
Representatives from the National Farmers Union Scotland (NFUS) have arrived in Belgium to argue the case for a controversial herbicide as the EU decides its future.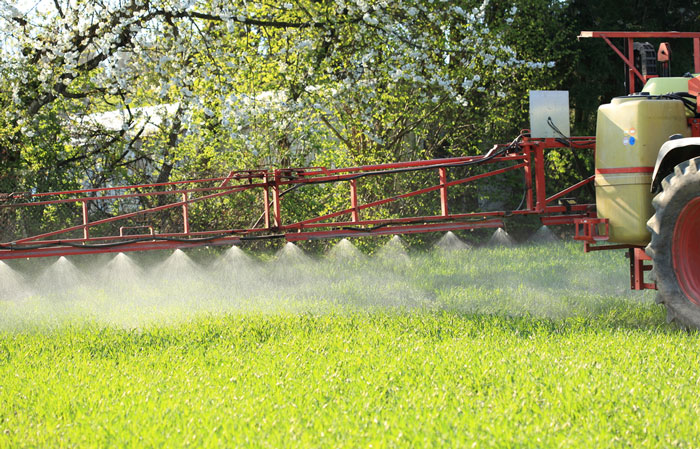 ON BORROWED TIME: Glyphosate's licence expires on December 15.
Glyphosate has been making headlines for months now. In March, a District Judge in the USA ruled documents acquired by plaintiffs suing Monsanto, the discoverer and main distributor of glyphosate, could be released – in spite of Monsanto's objections.
The fallout has been dramatic. The documents, the so-called Monsanto Papers, seem to indicate the American company had been influencing research into the potential carcinogenic effects of the herbicide, marketed as Roundup. As a result of the fresh doubt thrown over the firm's corporate practices and the safety of one of the world's most popular industrial herbicides, on October 26 the European Parliament failed to reach an agreement on its re-authorisation meaning that by Christmas it would no longer be licensed.
MEPs voted in favour of restrictions on the use of glyphosate by 2018 and fully phasing it out by 2022.
To make a case for renewing glyphosate's licence, representatives from NFU Scotland, including Chairman of the union's Combinable Crops Committee Ian Sands, have gone to Brussels ahead of a second MEP vote on the mater tomorrow (November 9).
Mr Sands, who farms at Balbeggie in Perthshire, and the Union's Deputy Director of Policy Andrew Bauer will meet UK and Scottish Government representatives and Copa-Cogeca, taking the opportunity to explain the importance of glyphosate to Scottish farmers and crofters and the justification for it to be re-authorised for a full 15-year term
Speaking from Brussels yesterday, Mr Sands said: "The importance of a safe and trusted product like glyphosate to the Scottish farming industry fully justifies NFUS putting every resource into securing its availability in the future.  Indeed, the whole credibility of the decision-making process in Brussels would be in jeopardy if the expert committee were to choose political rhetoric over hard, scientific evidence and opt not to reauthorise glyphosate for the full 15 years.
"For several years now, NFU Scotland and many other EU farming unions have been engaged in intensive lobbying to secure the justifiable re-authorisation of glyphosate. Only last week, a letter was sent from the presidents of the UK farming unions to the President of the European Commission, Jean-Claude Juncker; Commissioner for Health and Food Safety, Vytenis Andriukaitis and Commissioner for Agriculture and Rural Development, Phil Hogan.
"NFU Scotland has also reminded all Scottish MEPs in recent days of how important glyphosate is to the future of safe, healthy, efficient food production in Scotland. On Friday, we met at head office with Nosheena Mobarik MEP, who helpfully voted for glyphosate reauthorisation in October.
"With the UN's Climate Change Conference – COP 23 – taking place in Germany this week, glyphosate is an environmentally-friendly product that politicians and policy-makers can get behind.  The low carbon release benefits of minimum tillage are best achieved using glyphosate ahead of direct drilling while pre-harvest use on crops aids ripening in challenging climates like ours and significantly cuts down the use of fossil fuels to dry grain.
"To drive home our points, we have taken to social media, and through our #glyphosateisvital tag, we are encouraging members to email or tweet Messrs Junker, Andriukaitis and Hogan to explain just how important glyphosate is to their business. NFUS will use all channels to seek to secure a positive outcome on that decision in the next 48 hours."
Related topics
Related organisations
Related regions