Scottish hill farmers' "lifeline" funding safe for another year
Around 11,300 Scottish farmers and crofters are set to benefit from a £42 million funding extension, as the UK Government announced it would guarantee EU funding to support hill farmers for another year.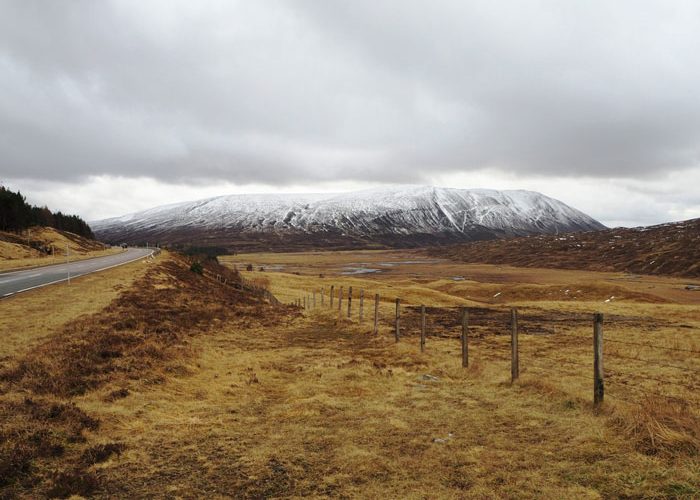 ONE MORE YEAR: UK Government announced it would fund Scottish hill farmers and crofters.
The Less Favoured Areas Support Scheme (LFASS) supports hill farmers and crofters in difficult to farm areas. The UK Government has confirmed that it will guarantee applications made in 2019, offering financial support and certainty for farmers and crofters in Scotland for another year.
The Government has also guaranteed other CAP Pillar 2 projects signed before the UK leaves the EU, as previously announced by the Chancellor. These moves will give farmers "certainty" in the short to medium term, while the Government develops a post-Brexit agriculture strategy which works for Scotland and the whole of the UK.
Crofters and farmers are the lifeblood of the Highland economy
Lord Duncan, Parliamentary Under-Secretary of State for Scotland, announced the move last week on a farm visit in the Scottish Highlands. He said: "Crofters and farmers are the lifeblood of the Highland economy. Battling challenging conditions they produce world-class food while serving as custodians of the natural environment. Put simply, they shape Scotland, and merit support and certainty as we leave the EU.
"It is for that reason that the UK Government is guaranteeing an additional £42 million to extend the Less Favoured Areas scheme for an extra year.  This will mean payments of up to £10,000 each for Scotland's eligible hill farmers. This will give farmers greater certainty while we develop a strategy to support our agriculture sector once we leave the EU."
Standing up for hill farmers
NFU Scotland President Andrew McCornick, who attended Lord Duncan's visit to Deskie Farm, Ballindalloch said: "Since the outcome of the EU referendum, NFUS has continually challenged UK and Scottish governments to provide continuity and stability at what is a very uncertain time for Scottish farmers and crofters.  LFA payments are a support anchor for thousands of Scotland's most fragile farming and crofting businesses.  This lifeline rural development payment is often worth more to hill farming and crofting businesses than the direct support received through Pillar One.
"The announcement from UK Government that it will commit £42 million towards Scotland's Rural Development budget in 2019, with the intention that the funding is directed towards Scotland's hill farmers and crofters, builds on previous announcements on agri-environment funding for that year and provides greater certainty over the whole rural development budget for Scotland in 2019.
"However, we want them to go further.  Hill farming is a long term commitment and breeding and management decisions being made this autumn will have an impact many years into the future.
"The UK Government has already committed to funding levels for direct support payments until 2022, the end of the current parliament.
"It is imperative that the UK Government now makes a similar commitment on rural development funding for the same timeframe.  That would  make a genuine difference to the confidence of those farming and crofting in LFA areas and allow them to plan ahead with a greater degree of certainty.
"The Union will now press Scottish Government on its funding commitment to LFASS in 2019 while also continuing to press both the UK and Scottish Governments over further funding levels that recognises all of Scotland's Rural development measures." 
Lord Duncan will host a round-table later this year with Scotland's farming sector, to hear about their priorities as we leave the EU.
In Scotland, 85 per cent of Scottish agricultural land is classed as Less Favoured Area (LFA), compared to just 17 per cent in England.  This underlines the difficult physical and climatic conditions facing Scotland's farmers and crofters.